Synergy Business Environments
The architect was contacted to design the tenant package for a shell space that was created during the previous mixed use renovation of a flat iron shaped building. Previously, the space had existed as a covered outdoor space in the form of a porte cochere. The design team was charged with the challenge of repurposing this unique space which had previously served as an area for the refueling of automobiles.
While working within the constraints of the existing conditions the design focuses on controlling the abundant available daylight to create a functional workspace that would also succeed as a showroom and provide a substantial retail presence when viewed from the street. A concealed manual curtain track was designed to allow the end users a high level of control over the dual-role space.
The design attempts to respect the character of the existing space by revealing original materials of construction. A simple white ceiling plane is inserted as a background to highlight the existing wood roof structure beyond. The materials palette is restrained throughout the project, allowing the showroom and revealed existing elements of the building to take center stage.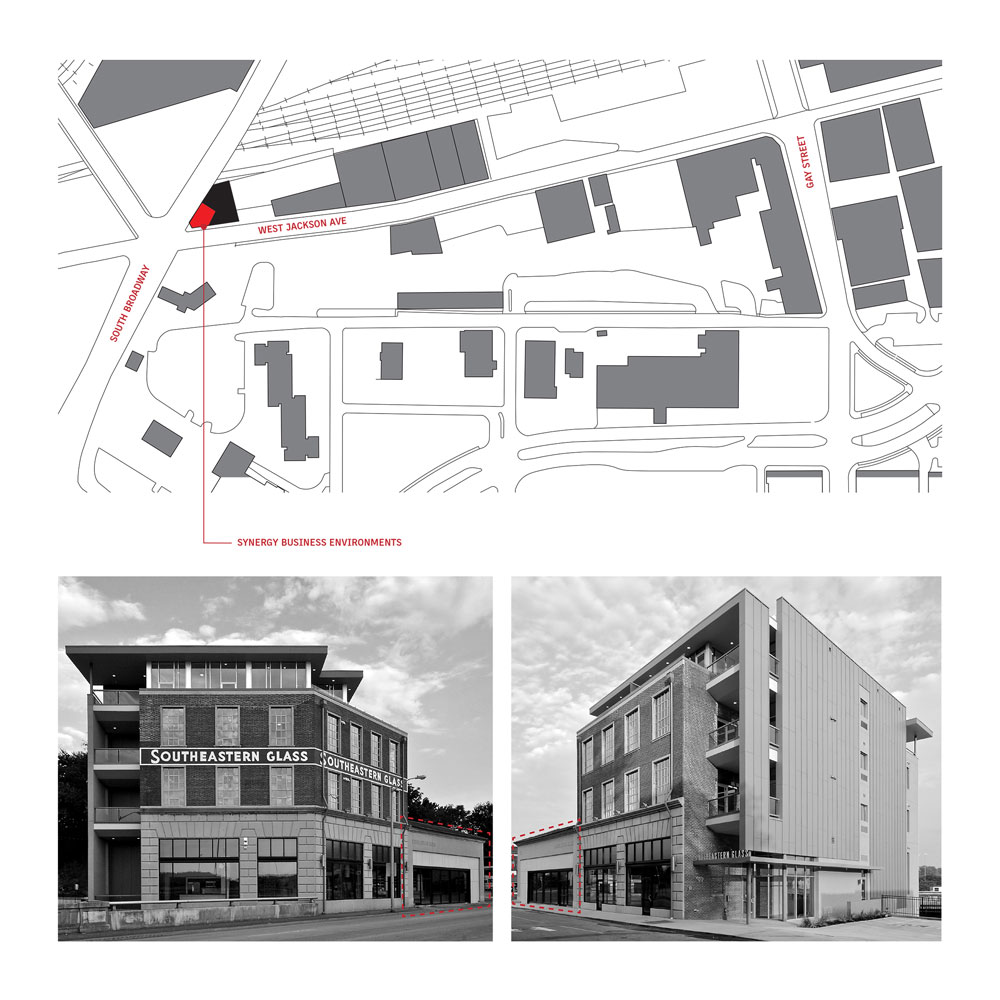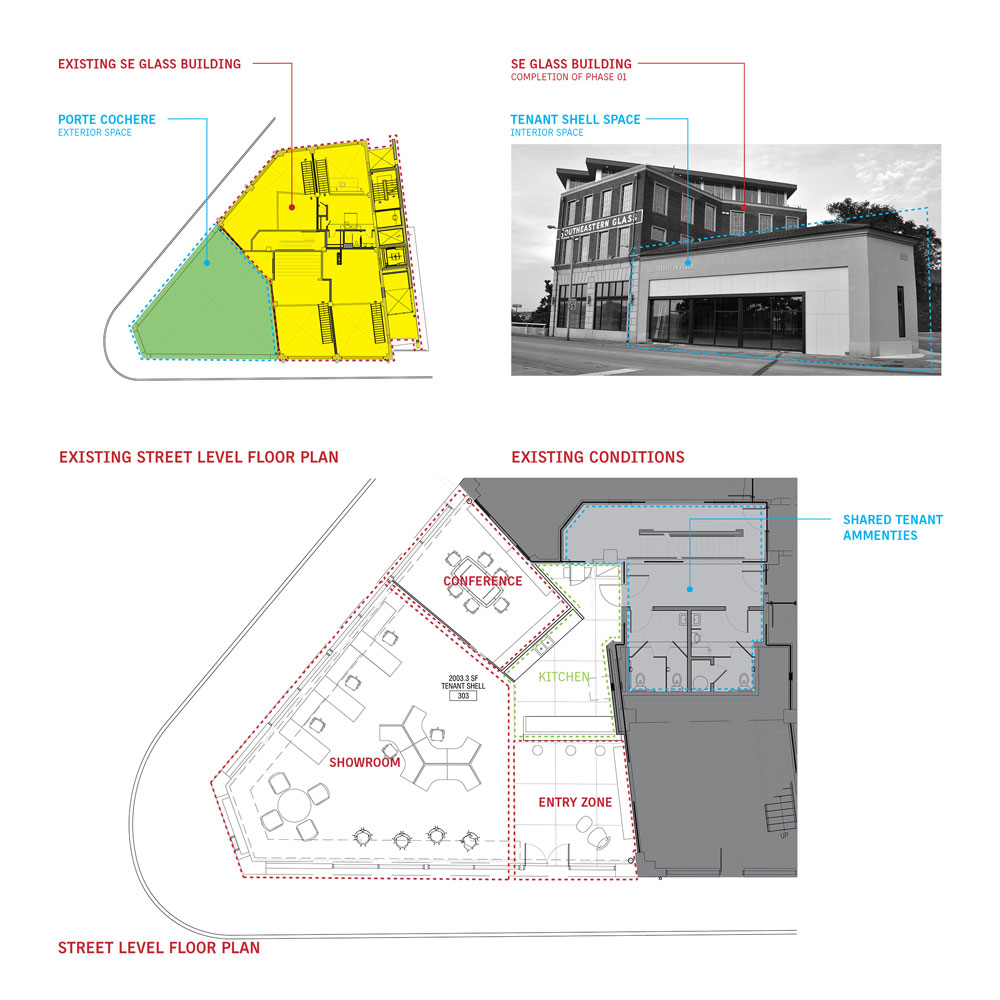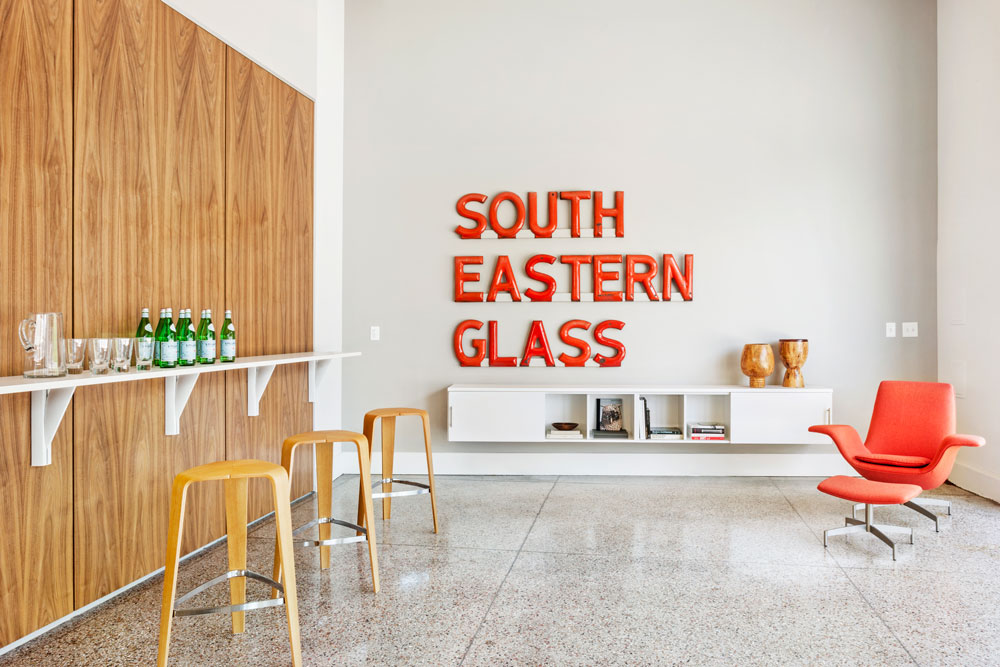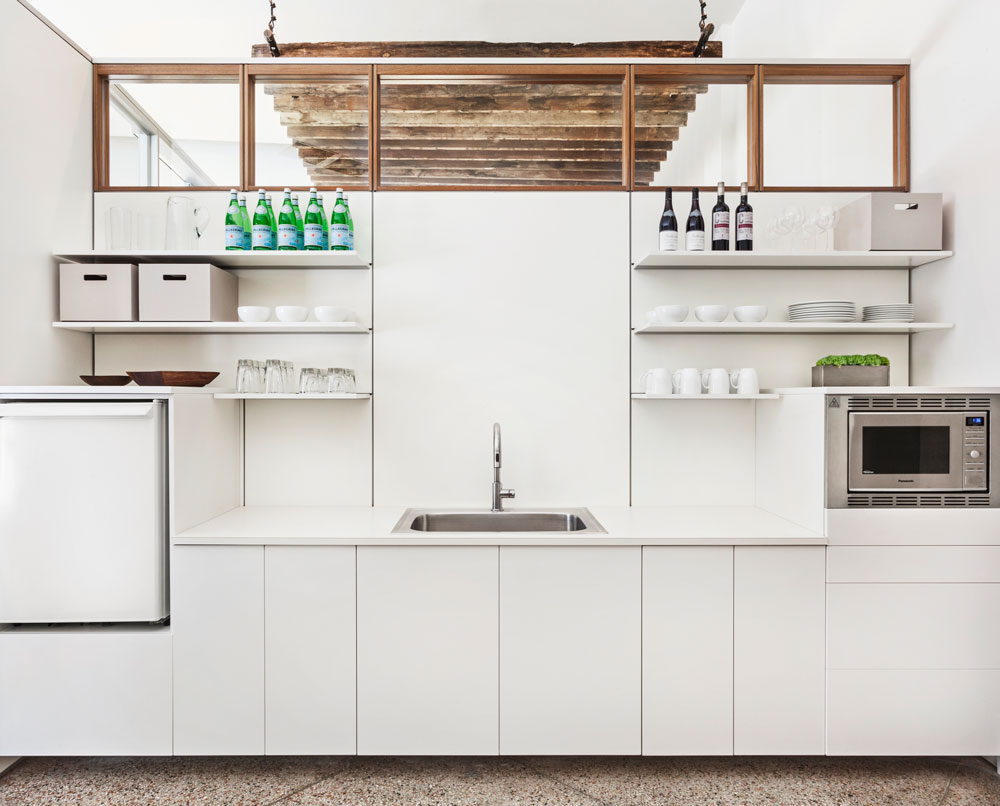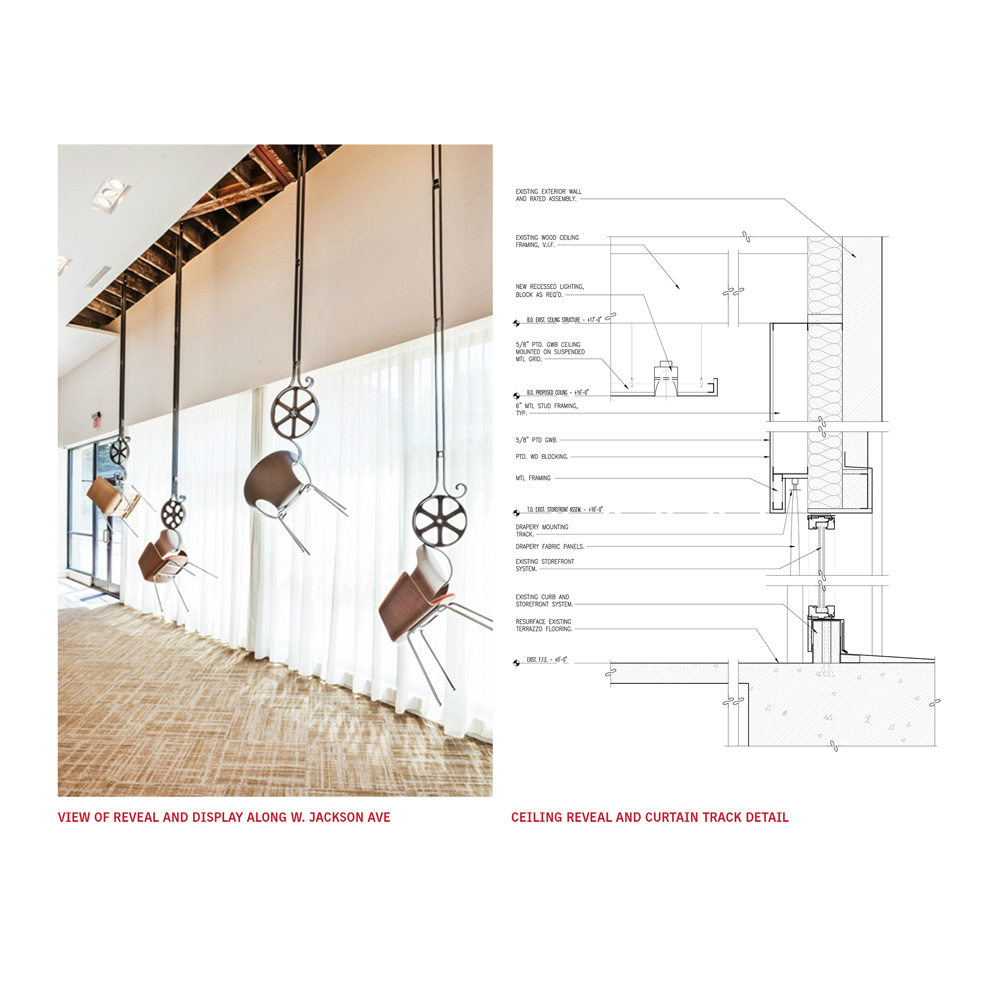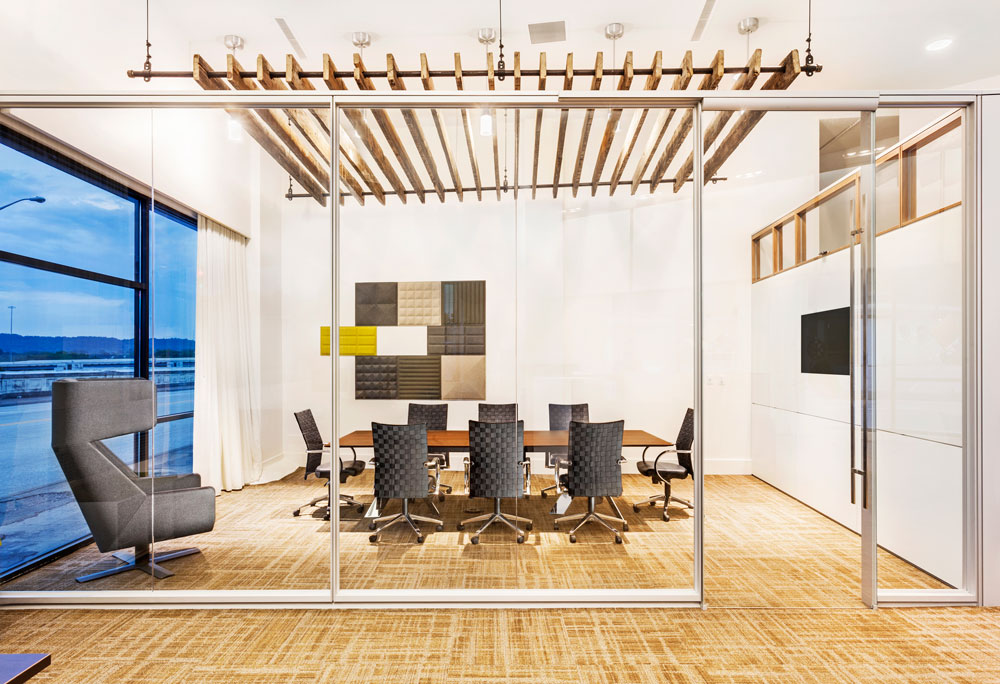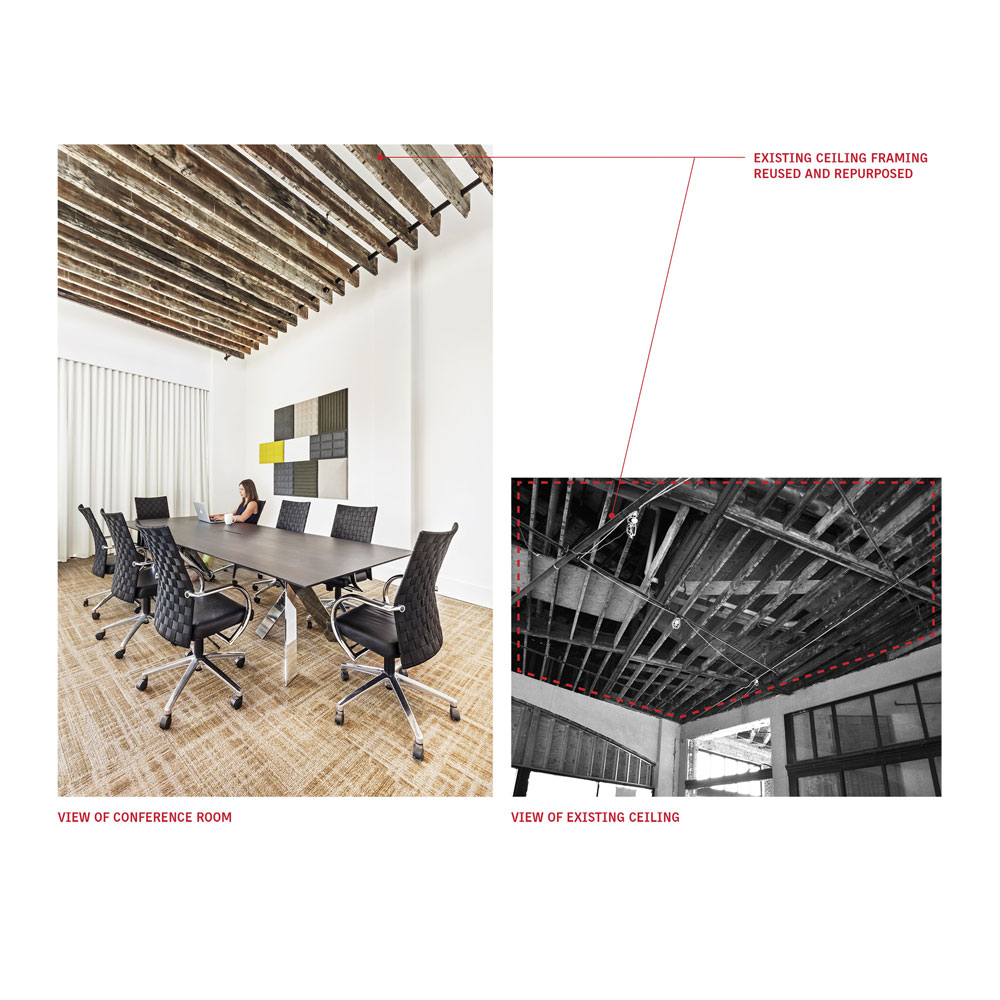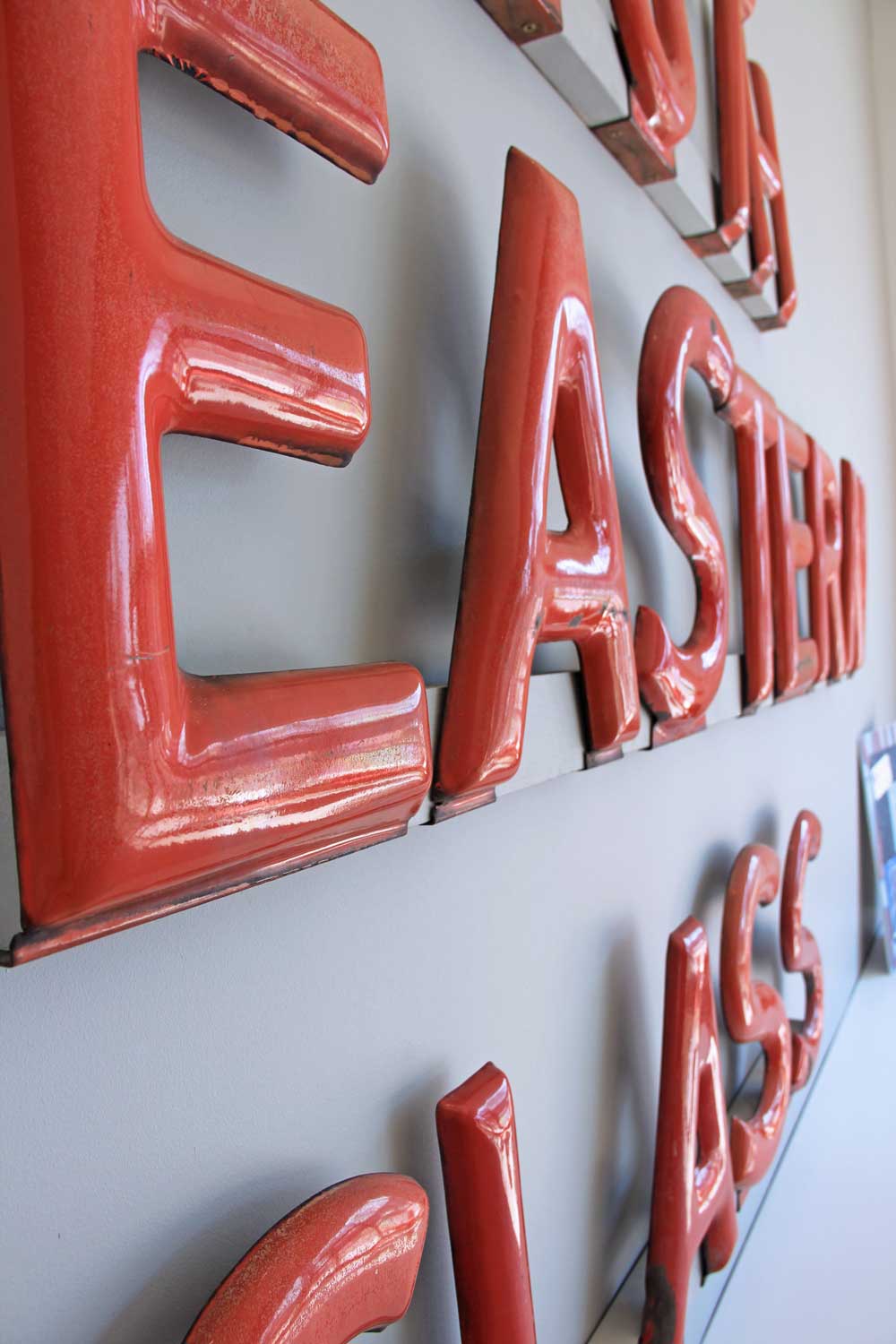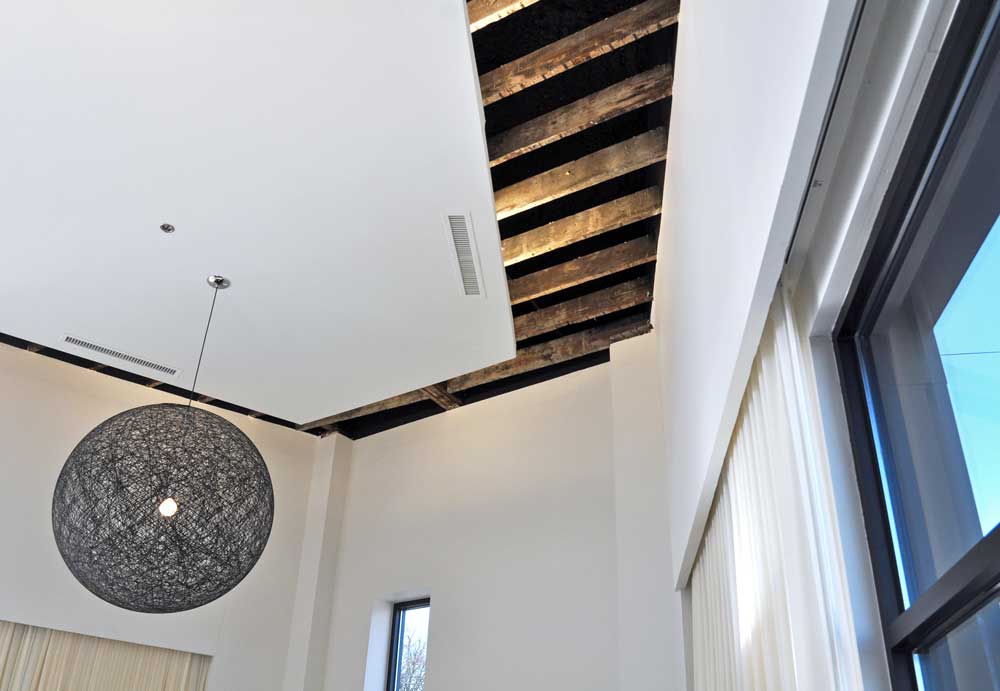 Client:
Michael Moore
Size:
2,003 SF
Completion Date:
Winter 2013
Project Team:
Brandon F. Pace, AIA LEED AP -Principal in Charge
Michael A. Davis, Assoc. AIA
Daniel A. Jones, Assoc. AIA
Photo Credits:
Denise Retallack
Emily Hwang (8,9)
(All diagrams courtesy of Sanders Pace Architecture)
Recognition:
AIA East Tennessee Award of Excellence [2013]