St. John's Anglican Church
A newly established Anglican congregation in Franklin, Tennessee desired to construct a campus on a site donated to them for the purposes of establishing a permanent church.  The site is a picturesque former horse farm with easy access to both the City of Franklin and the interstate system.  The project began with several rounds of site analysis and programming investigation which led to establishing priorities and goals for the church.  The building is sited at the existing tree line, allowing the church to mediate between the hillside forest and the relatively flat meadow of the former horse farm.  The parking and building are deliberately separate so as not to interrupt views to the site from the church.  Designed as a campus, the various programmatic elements identified during the programming phase are separated by courtyards and plazas which allow for access to the site from the building.  A series of porches provide a transitional space from the building to the landscape and recall the cloisters found in various religious typologies.  The campus is organized around a central circulation spine which offers views across the landscape and site.  The massing and exterior materials palette were developed to evoke a restrained aesthetic while still referencing traditional church forms.
The design of the church is a direct reflection of the congregation's needs as well as their desire to commune with one another in more ways than just worship.  The various indoor and outdoor spaces not only foster a sense of community and gathering but also allow the site to become part of the campus experience.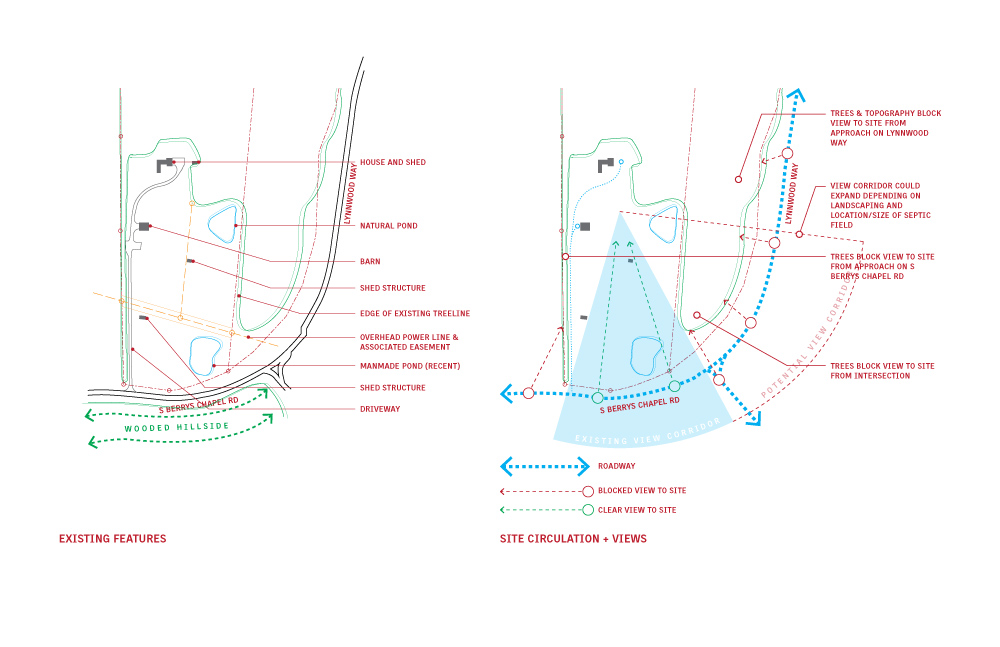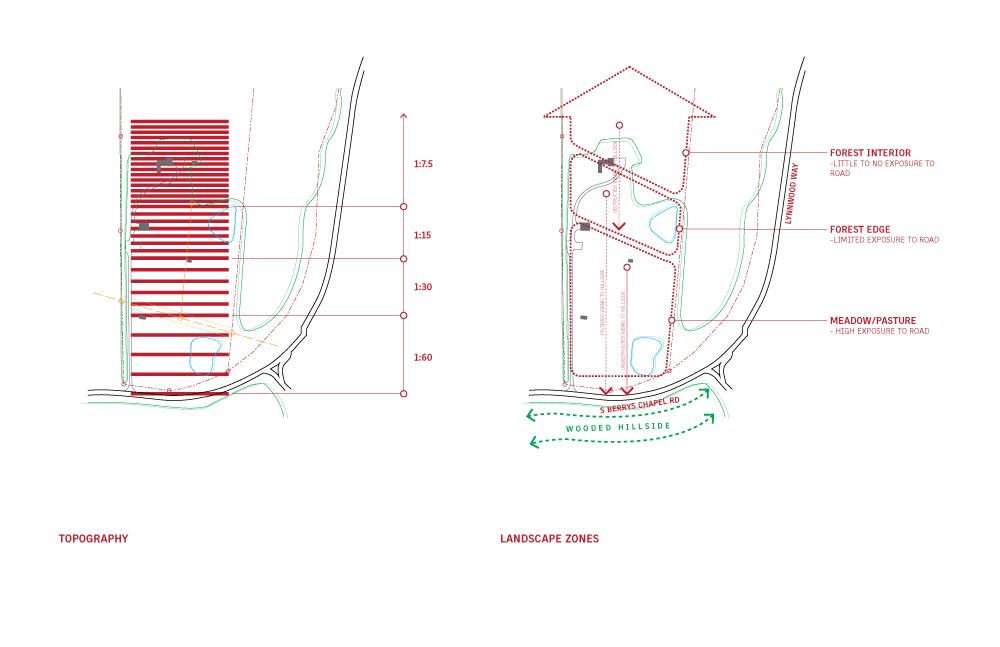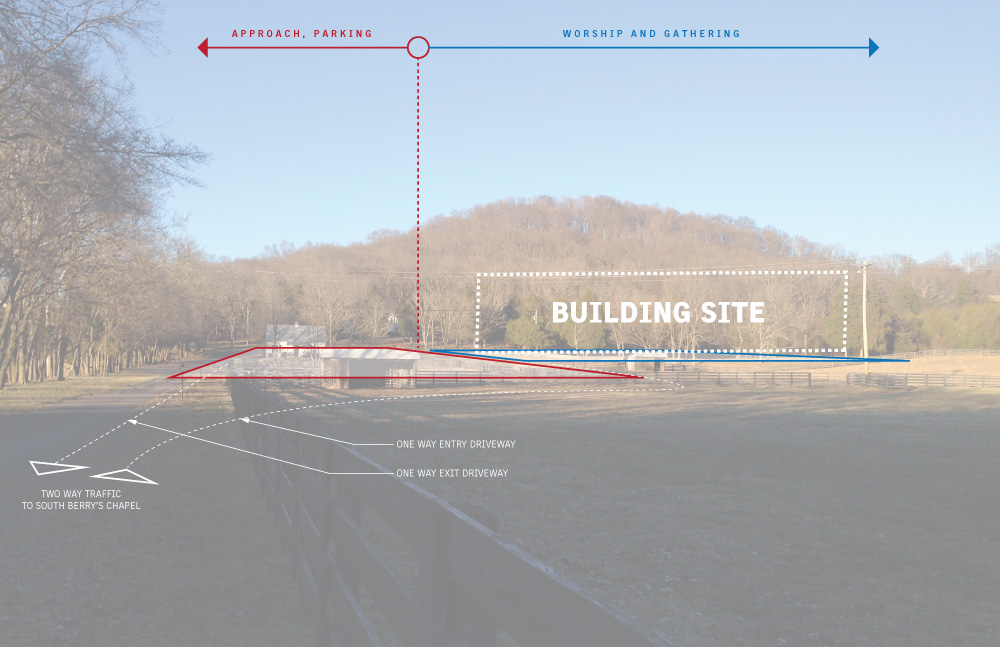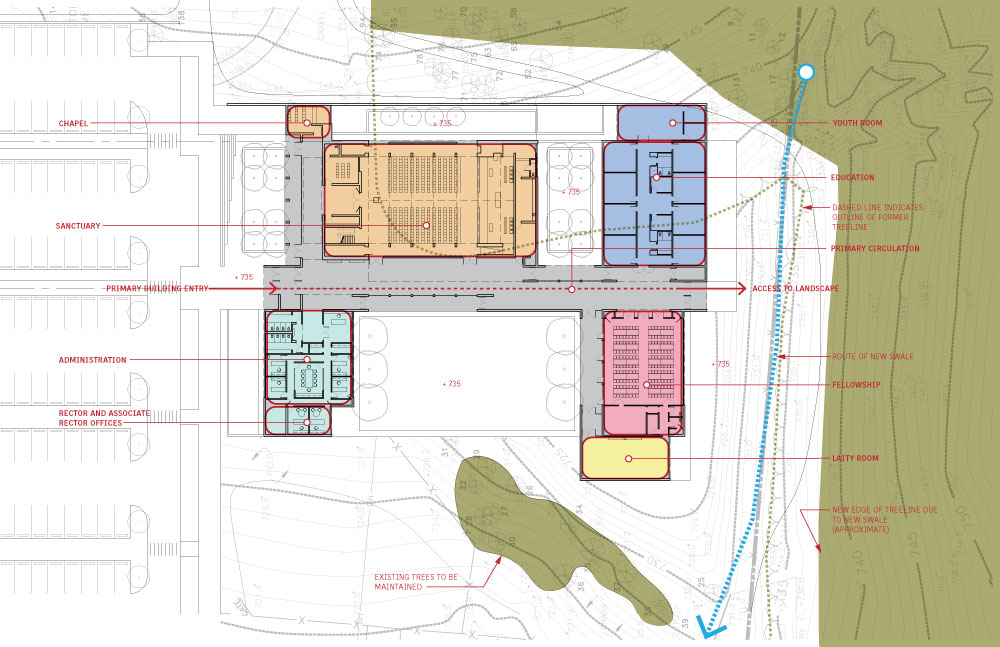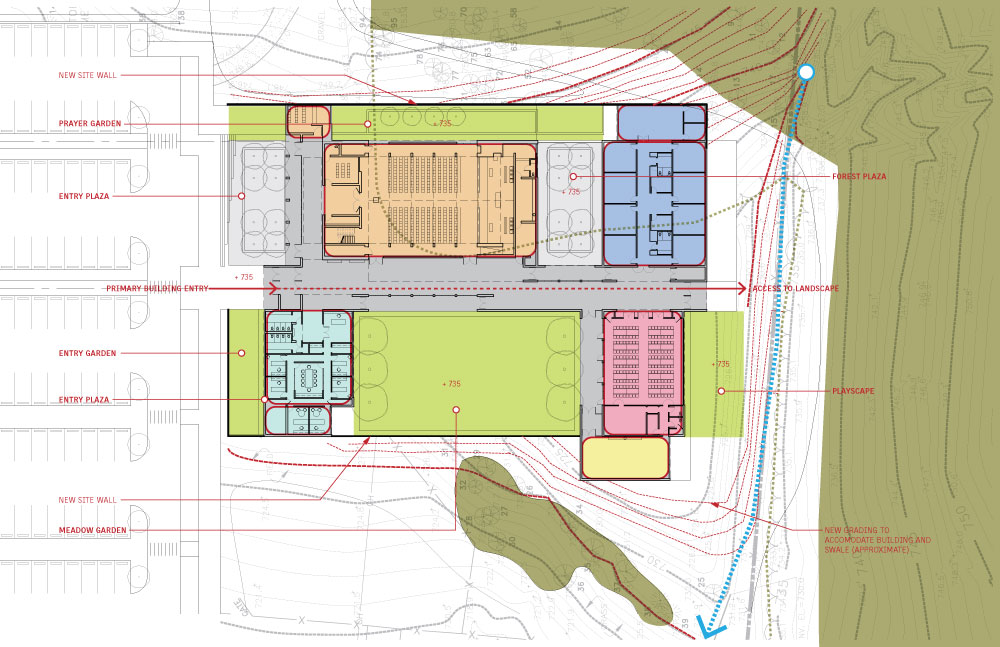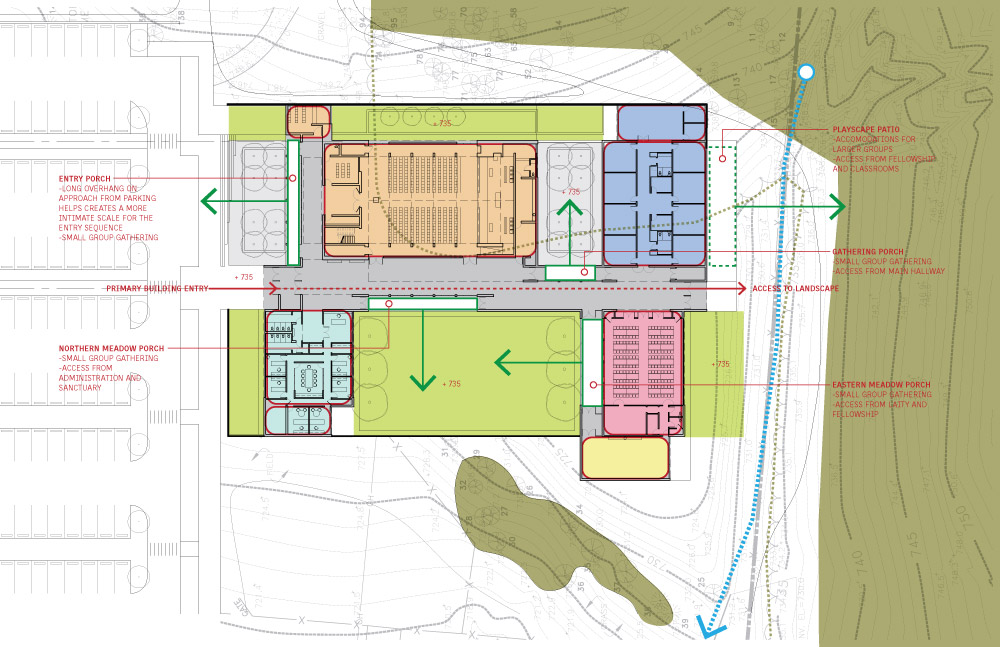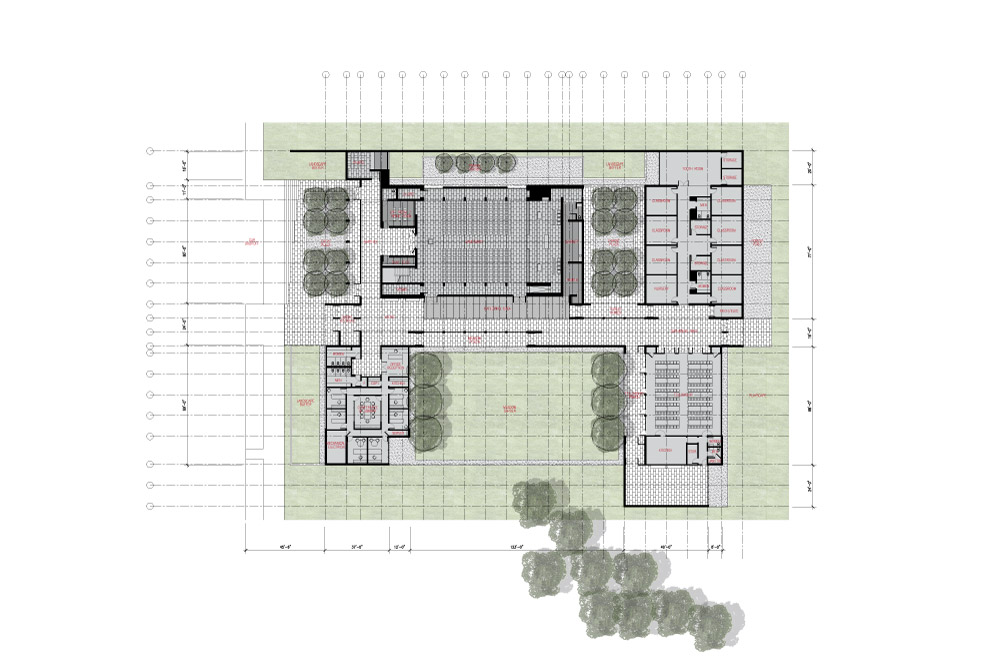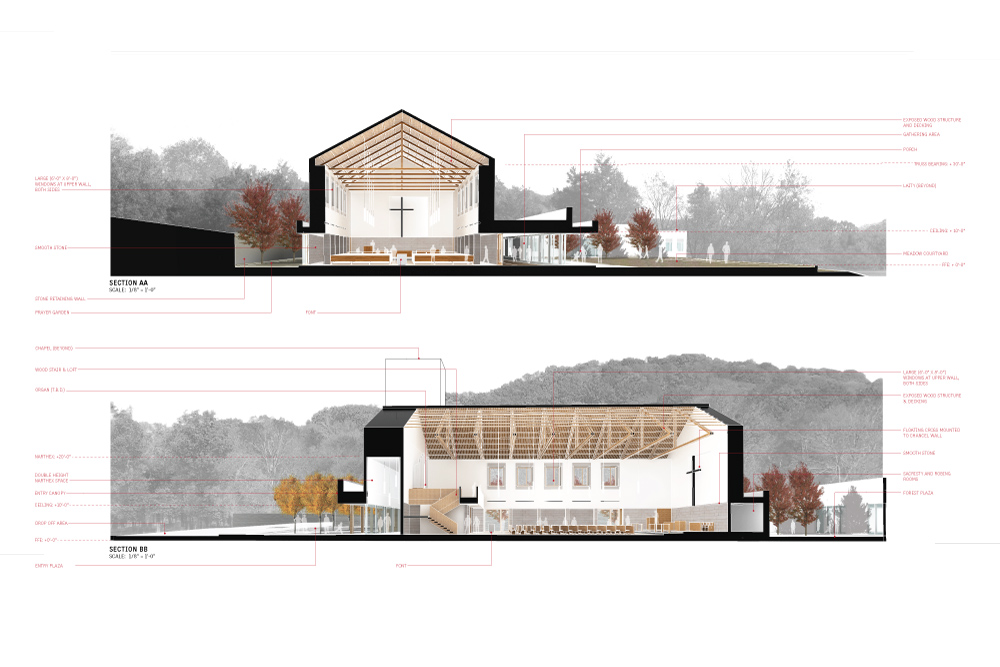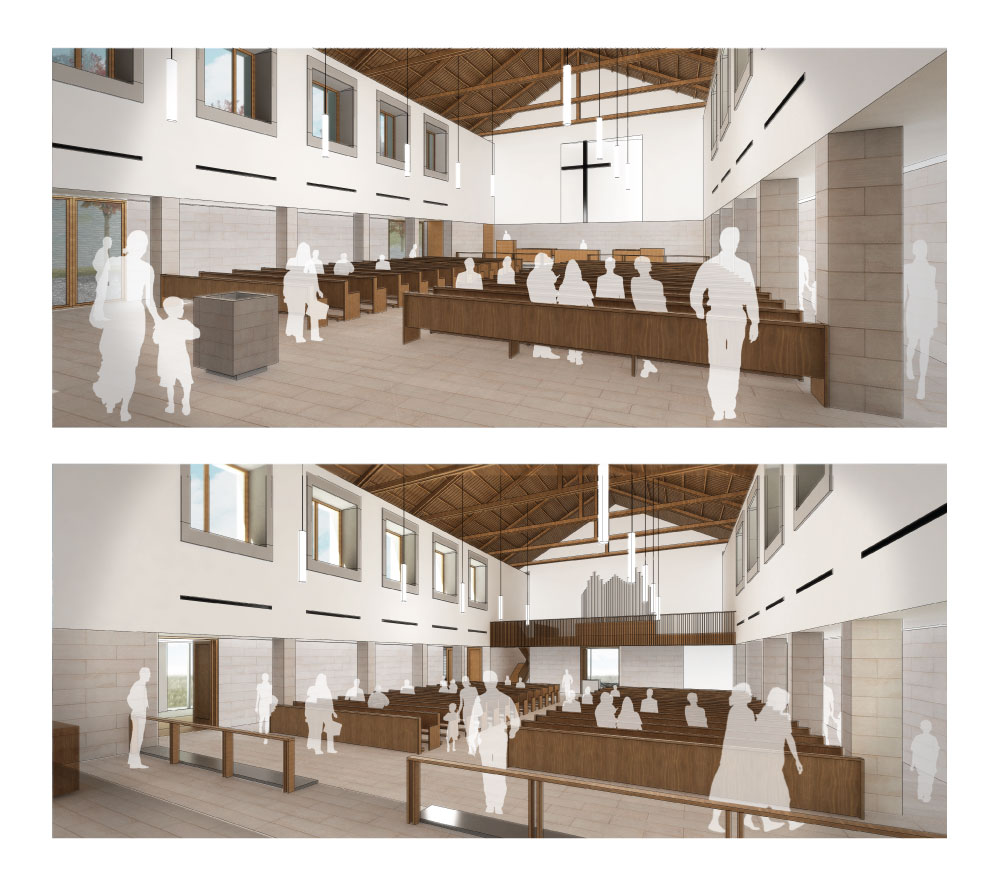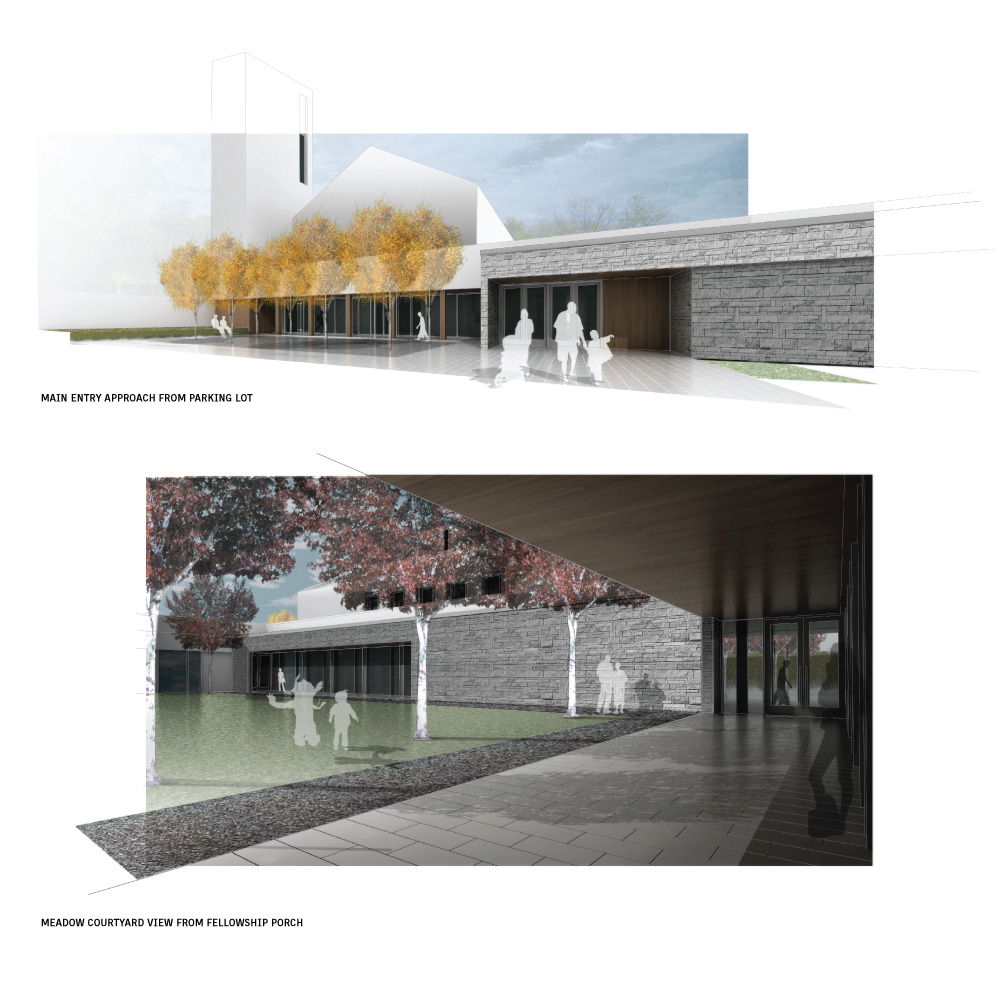 Client:
St. John's Anglican Church
Size:
19,700 FT
Project Team:
Brandon F. Pace, AIA LEED AP (Principal in Charge)
Michael A. Davis, Assoc. AIA LEED AP
Cameron Bolin, Assoc. AIA
Photo Credits:
All diagrams and renderings courtesy of Sanders Pace Architecture.
Recognition:
AIA  East Tennessee Award of Merit [2015]