Short Mountain House
This project is located on a ridge in Blount County with panoramic views including Gregory's Bald in the Great Smoky Mountains National Park.  Designed for an empty nester, the house is divided into three distinct volumes or pavilions which allow the house to be compartmentalized to efficiently accommodate the needs of a single person or an extended family of children and grandchildren.  Referencing Japanese tradition, each pavilion rests lightly on the ground with narrow engawa spaces serving as transition spaces connecting the interior to the outdoors.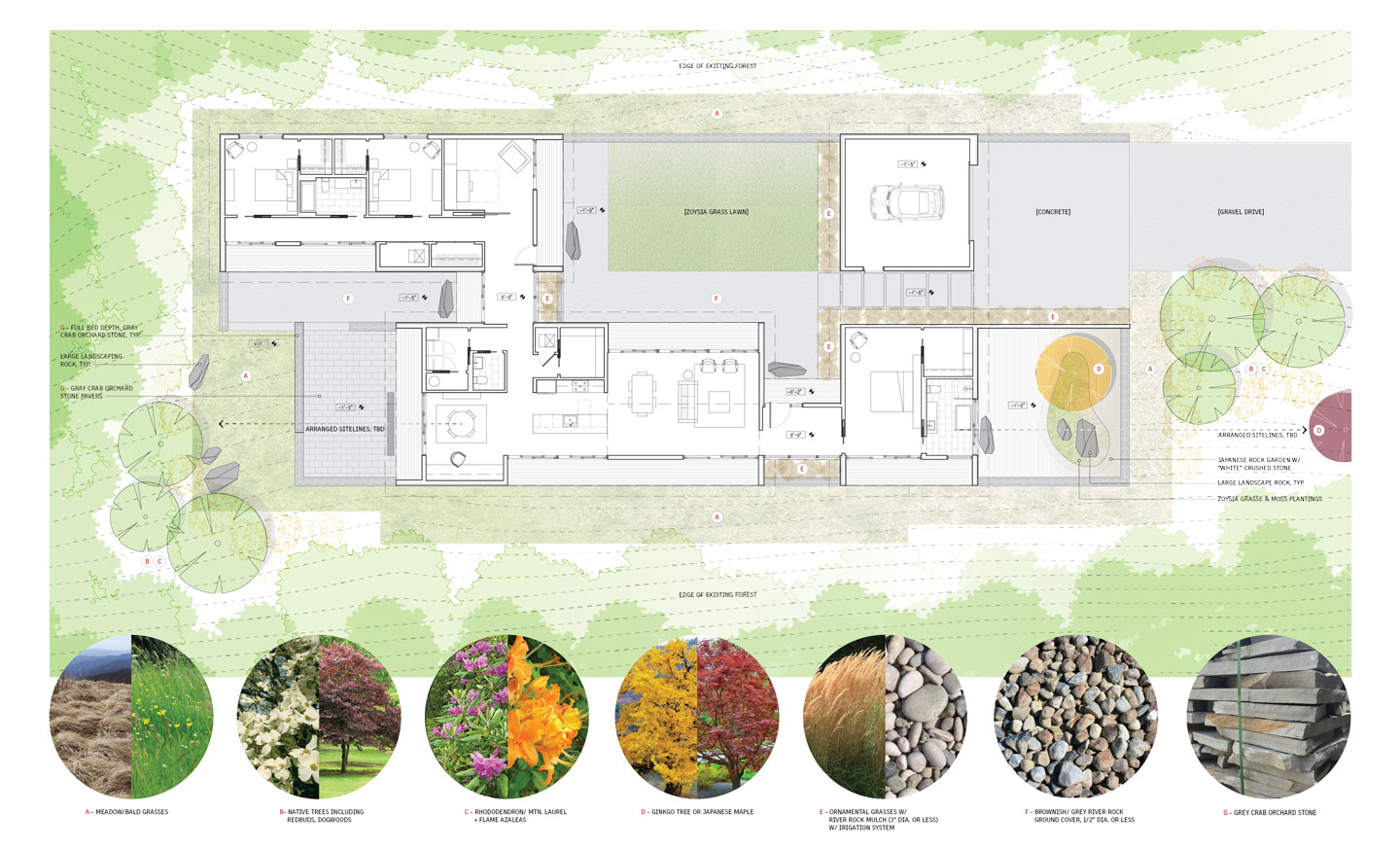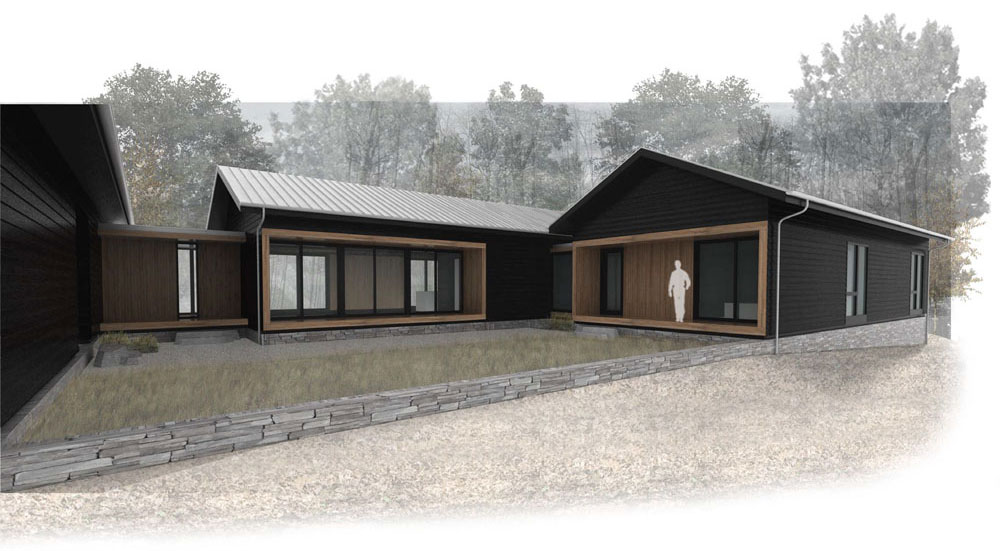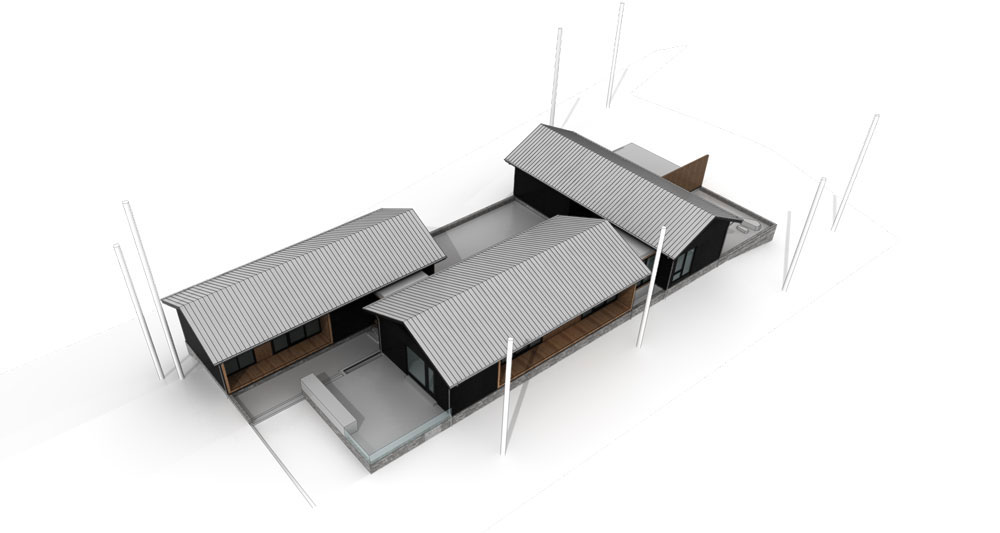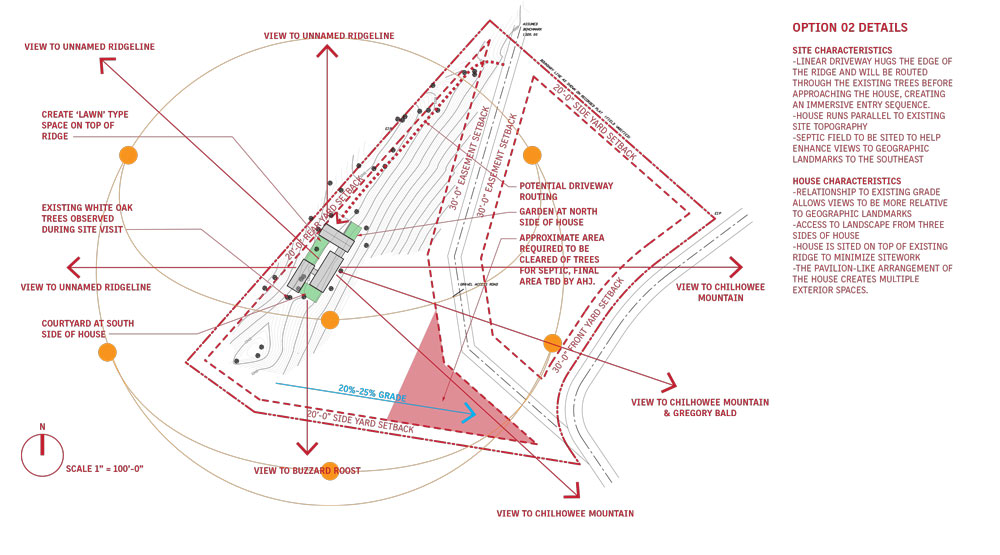 Client:
Dr. Martha S. Head
Size:
3,200 SF
Completion Date:
Spring 2018
Project Team:
Brandon F. Pace, AIA LEED AP (Principal in Charge)
Michael A. Davis LEED AP
Photo Credits:
All renderings and diagrams courtesy of Sanders Pace Architecture.