Nama | Sushi
After realizing that a previous tenant had vacated unexpectedly over the weekend, a phone call was placed one Monday morning to the prospective owner and the project was born.  Over the next 54 days, the design was completed and implemented allowing the start up concept to be realized.
The collaboration began immediately between the Architect and Owner to develop this urban sushi bar concept. Utilizing materials inherent to the subject matter, choice color selections, and creative lighting techniques were the focus to create the environment that would best showcase the product.
The small square footage of the space and a limited budget also guided our decisions.  Both aspects were maximized with critical detailing of the simple yet effective design that culminates in the overall experience.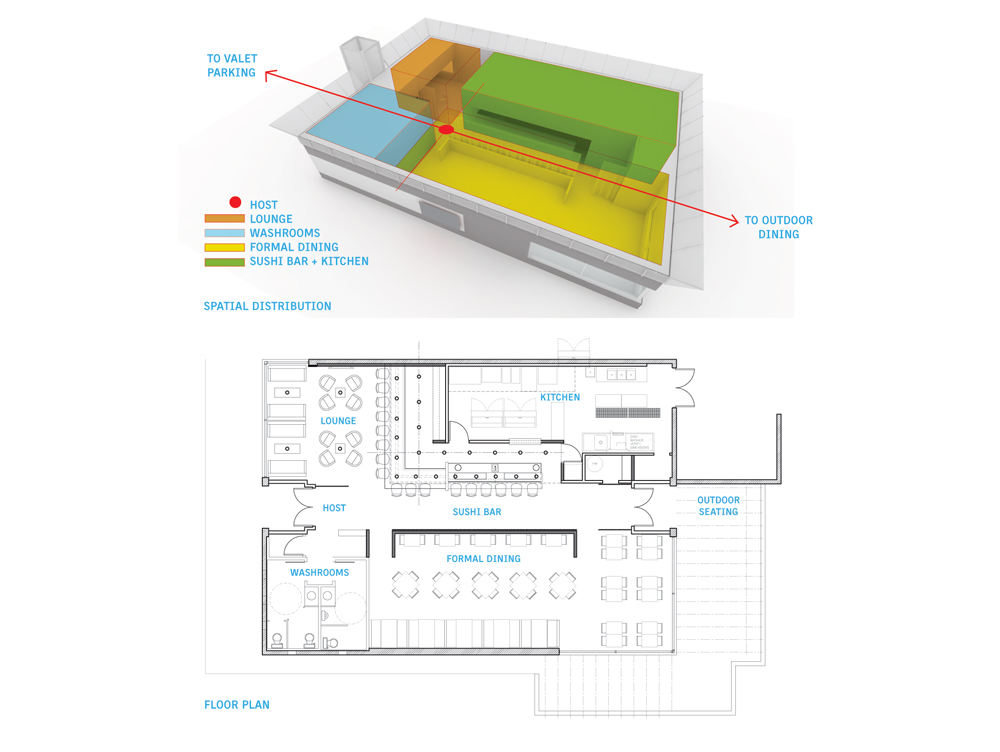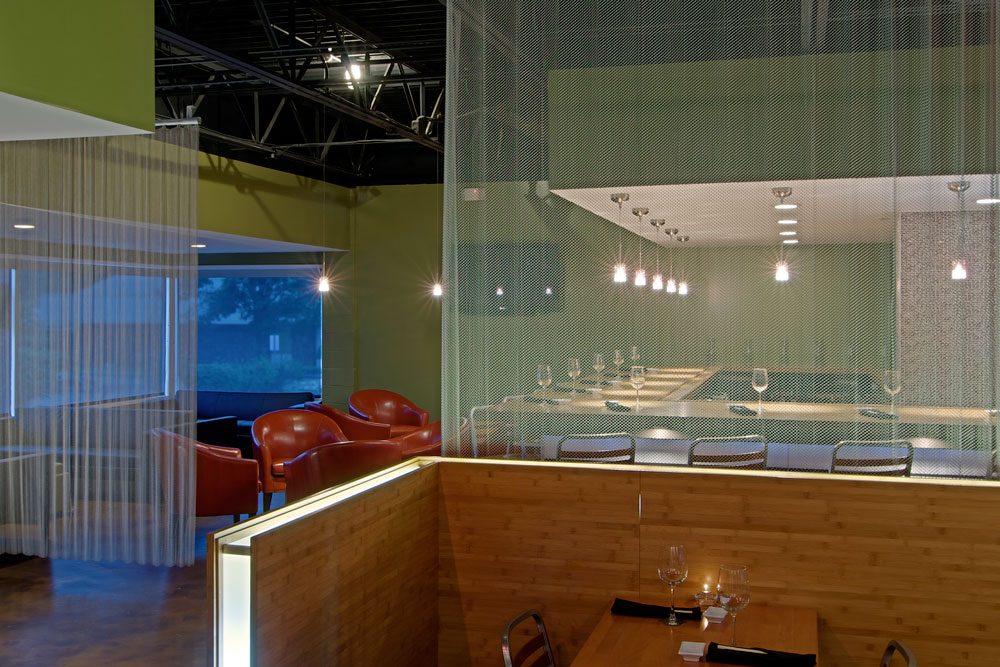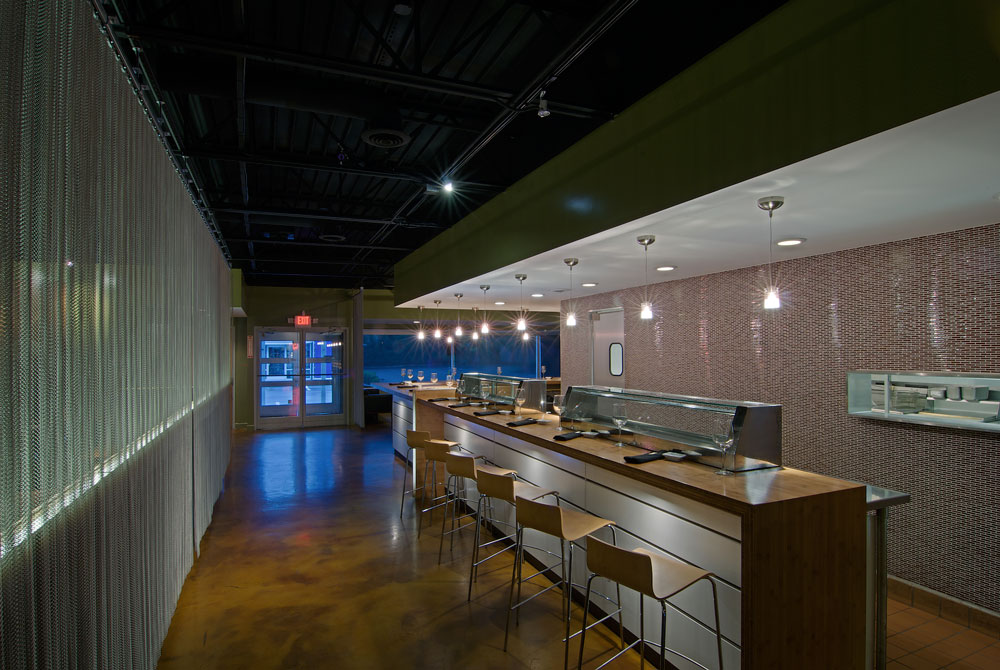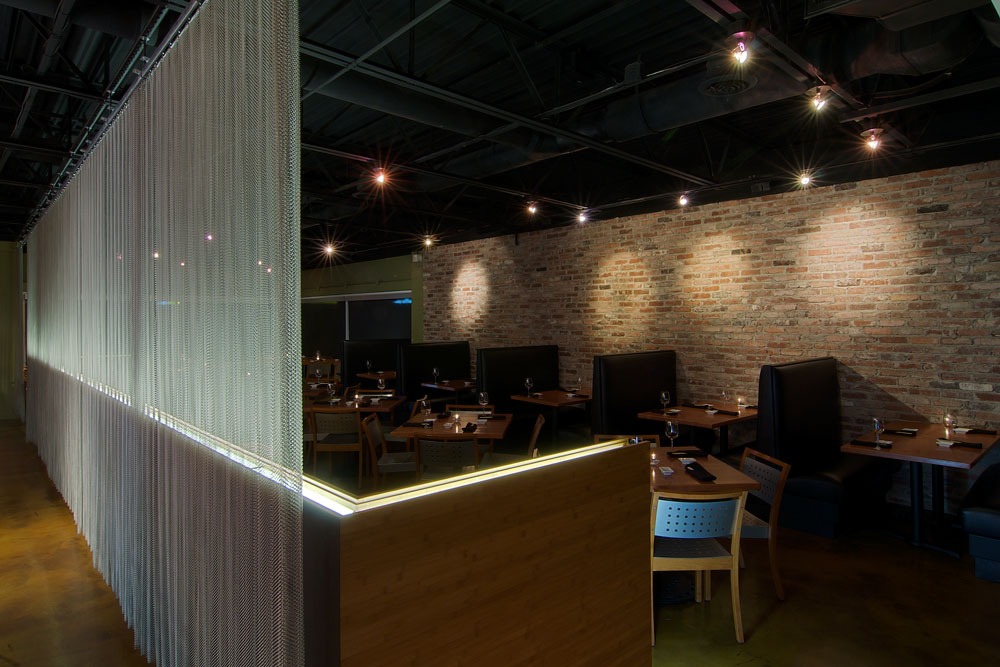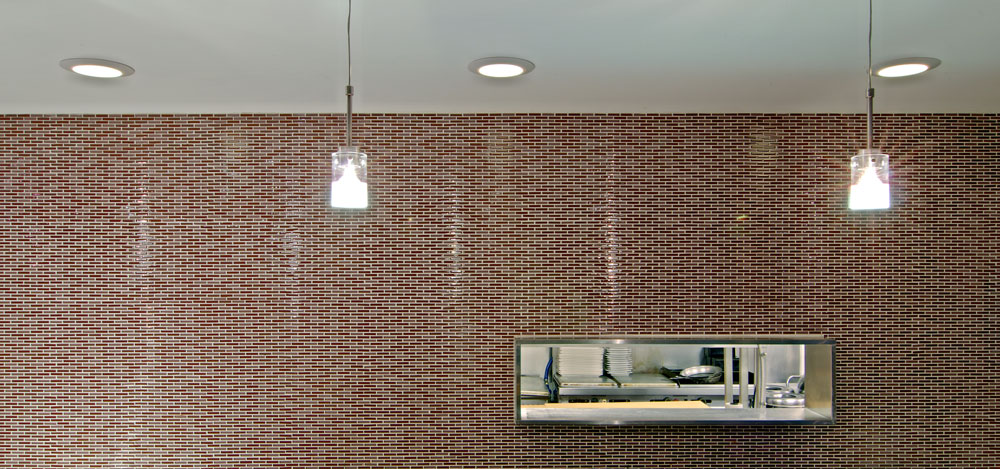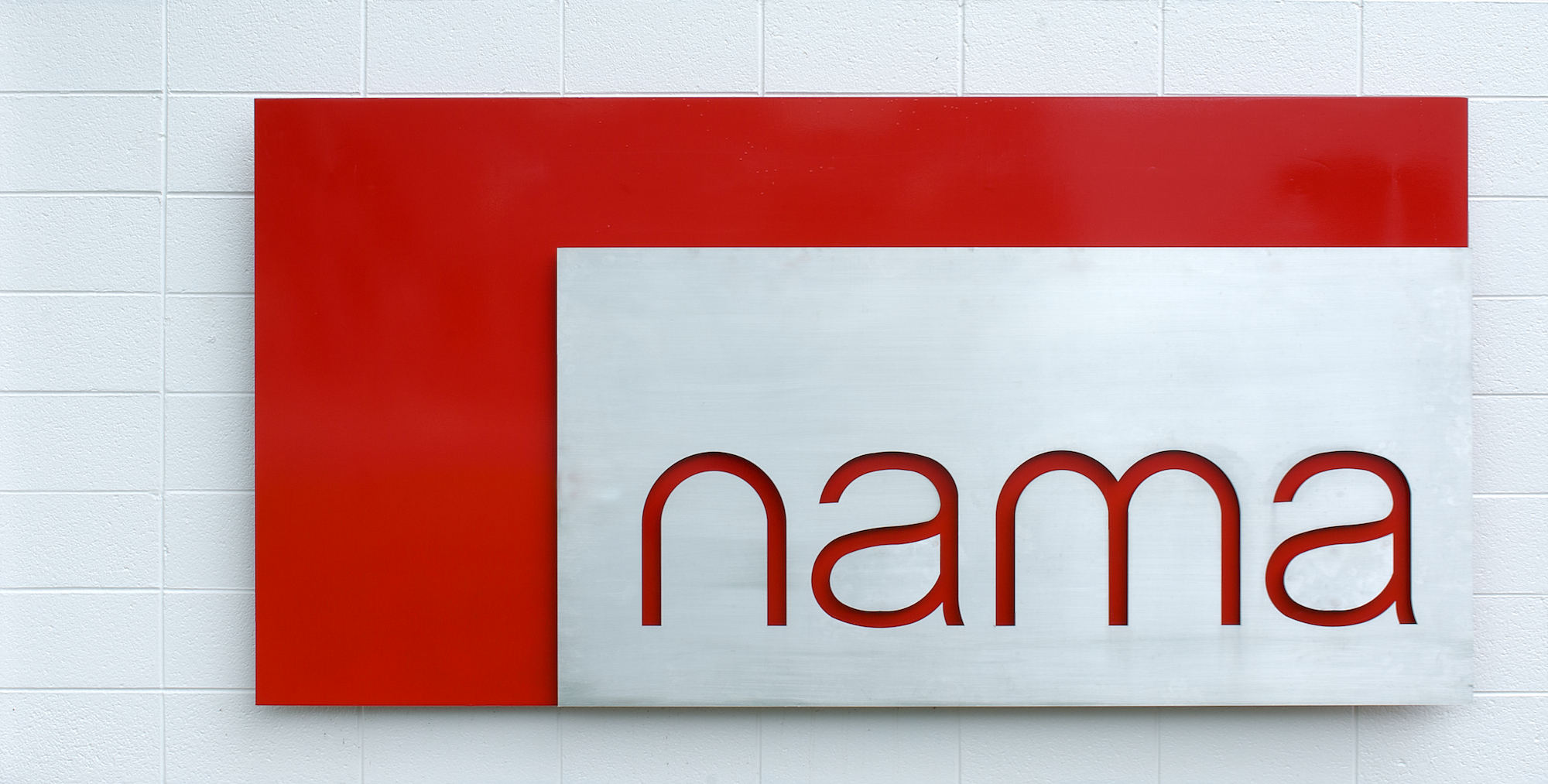 Client:
Greg White, Downtown Restaurant Concepts, LLC
Size:
2900 Square Feet
Completion Date:
Summer 2004
Project Team:
John L. Sanders, AIA
Brandon F. Pace, AIA
Ashley E.B. Pace, RA
Emily Bradley
Photo Credits:
David Smith
Sanders Pace Architecture
Recognition:
AIA Tennessee Award of Merit [2009]
AIA East Tennessee Award of Honor [2008]