Knoxville Pedestrian and Bicycle Bridge
Sanders Pace Architecture was part of a team shortlisted and ultimately selected to provide design services for a new pedestrian and bicycle bridge linking the University of Tennessee's campus and the city's north waterfront to Knoxville's planned South Waterfront development.  The team has completed concept design and are awaiting a notice to proceed on subsequent design phases.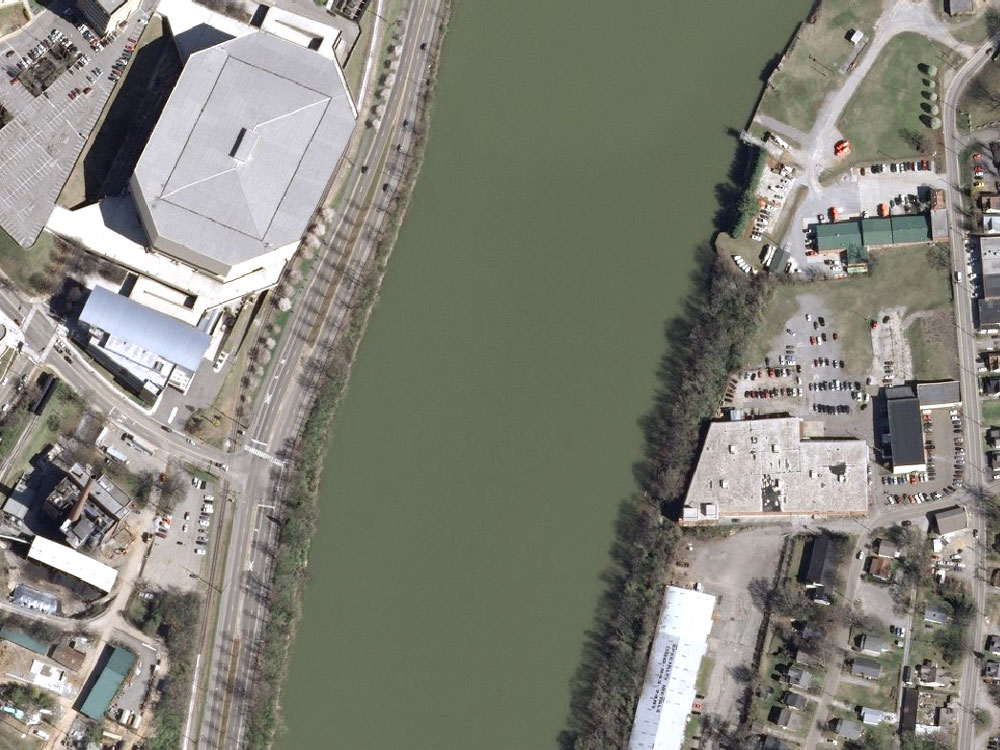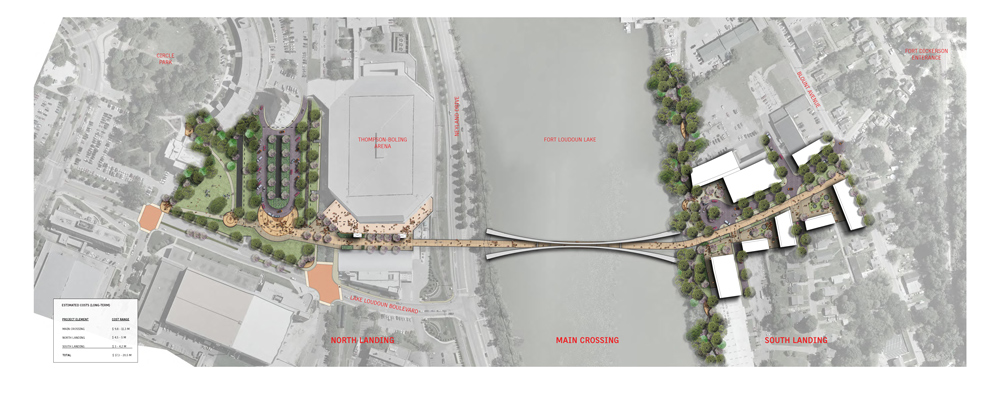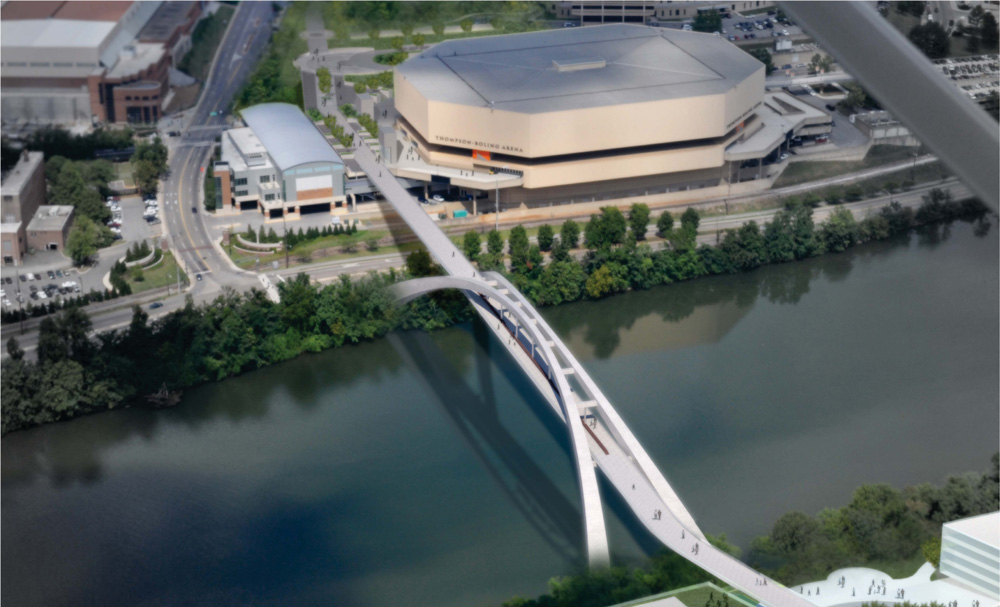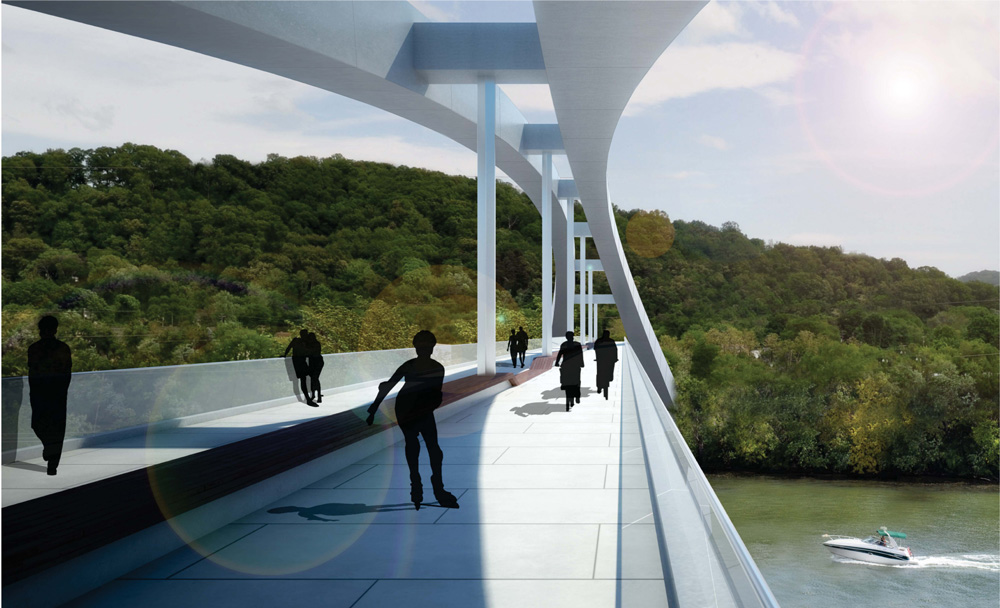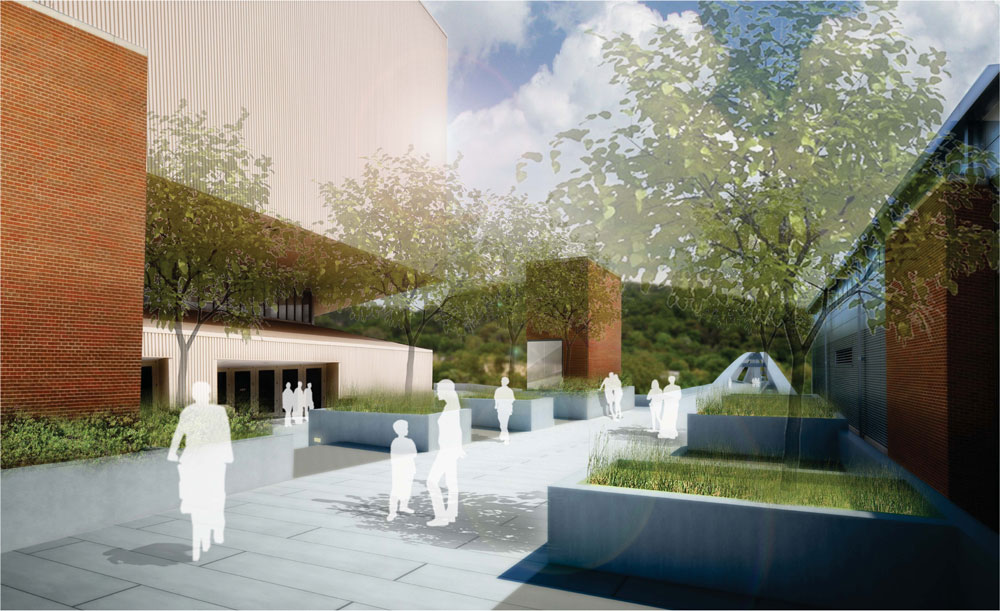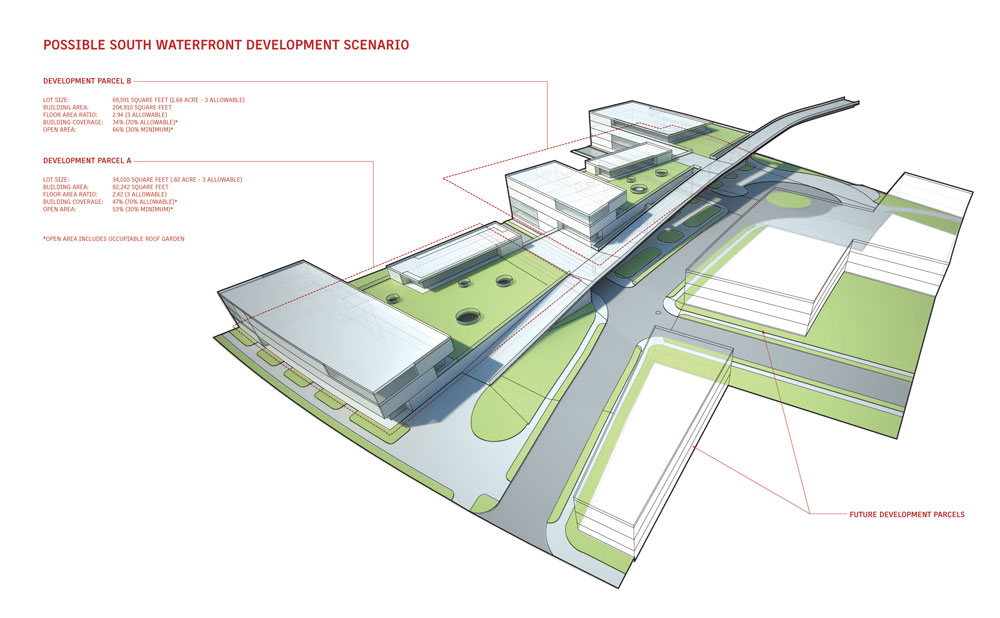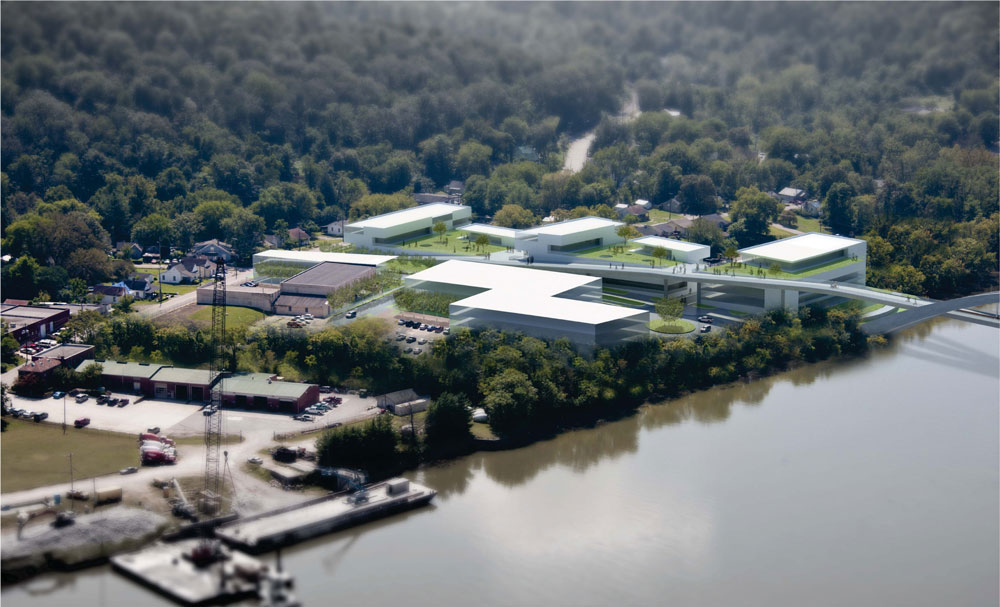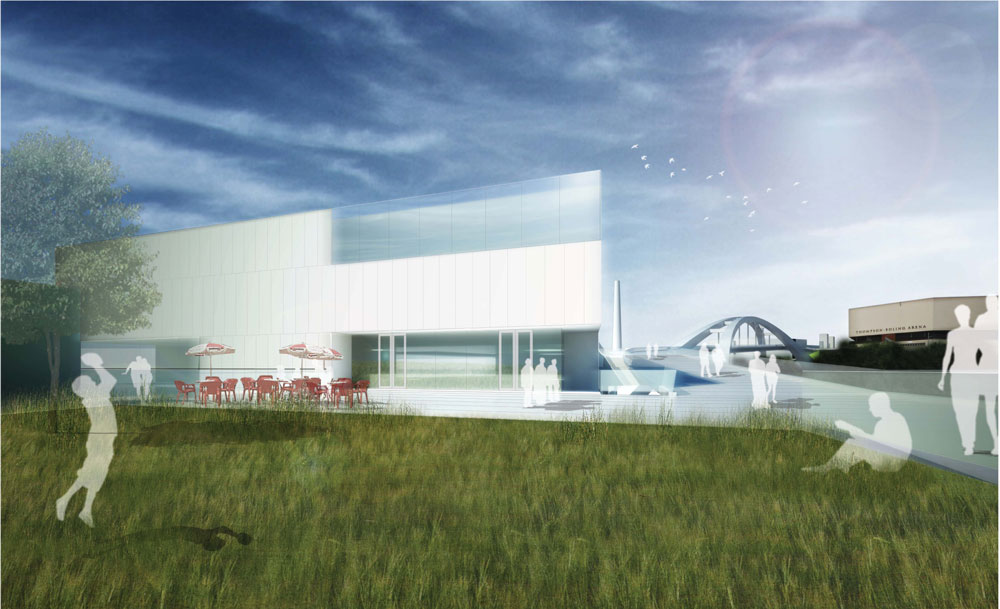 Client:
City of Knoxville
Size:
1000 Foot Span
Completion Date:
Pending Funding
Project Team:
R.A. Lawrie & Associates – Structural Engineer and Project Lead
CDM Smith – Civil Engineer
Sanders Pace Architecture – Architecture
CRJA – Landscape Architecture
S&ME, Inc. – Environmental and Permitting
Sanders Pace Architecture team:
Brandon F. Pace, AIA
Michael Davis
Chuck Draper
Photo Credits:
All renderings and diagrams courtesy of Sanders Pace Architecture and CRJA.