Calloway Ridge House
This renovation of a 1950's suburban ranch house began with a search for a perfect piece of property without covenants or restrictions common to newer residential neighborhoods.  After visiting and researching the possibilities on several parcels this piece of property on a commanding 8-acre ridgetop overlooking the Smoky Mountains became available.  The 3076 square foot house would require expansion and early design studies worked within the shell of the existing building with new space added above and outside of the existing footprint.  New spaces include a double height public zone overlooking a new pool and courtyard framed by single story pavilions housing a poolhouse and a master suite on each side.
The original massing of the house is treated as a pavilion, clad in the same cementitious stucco with ipe insets  as the two new courtyard pavilions.  The upper level addition is clad in a reverse board and batten siding adding texture and pattern.
The house is scheduled for completion in Summer 2018.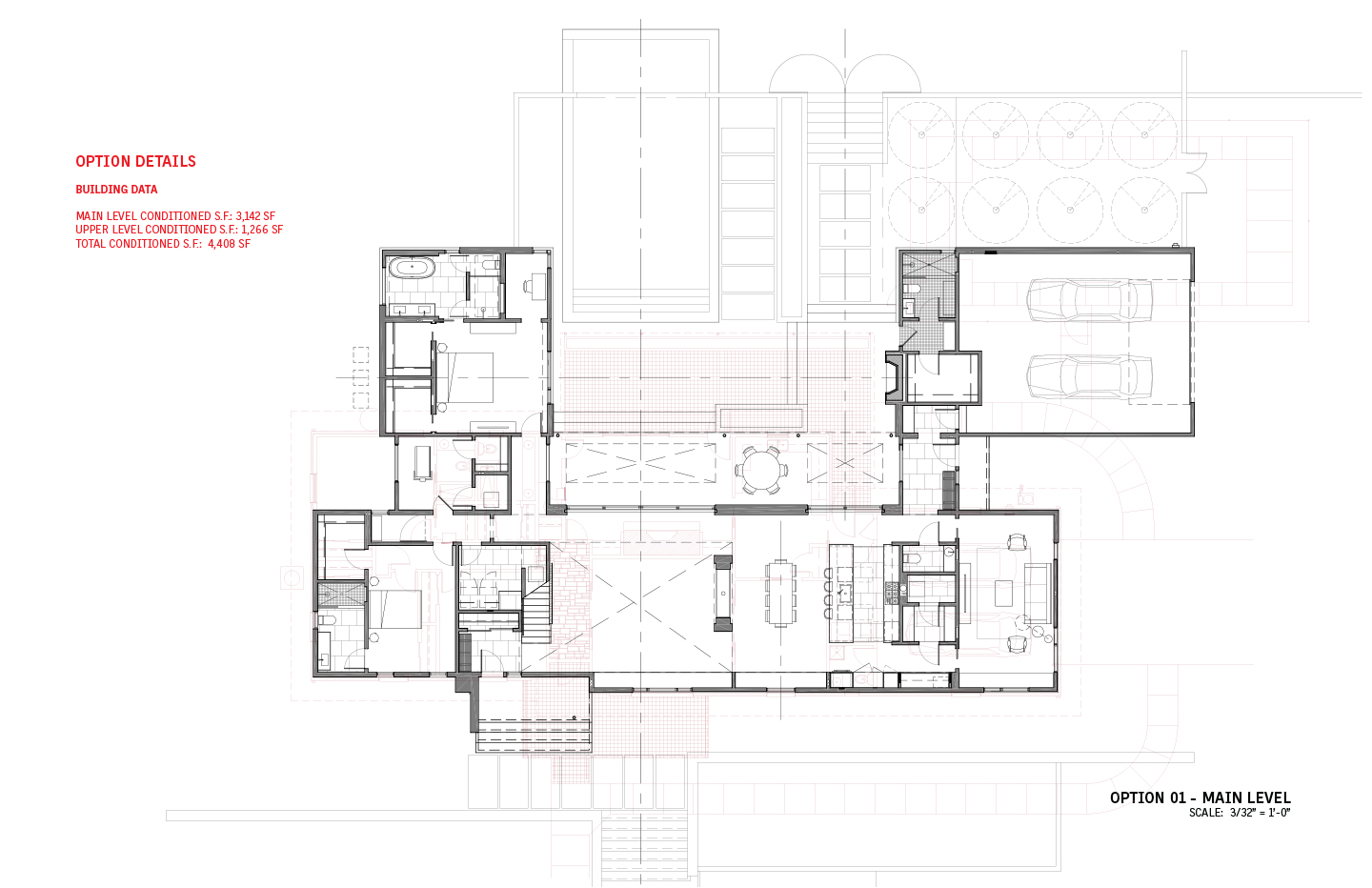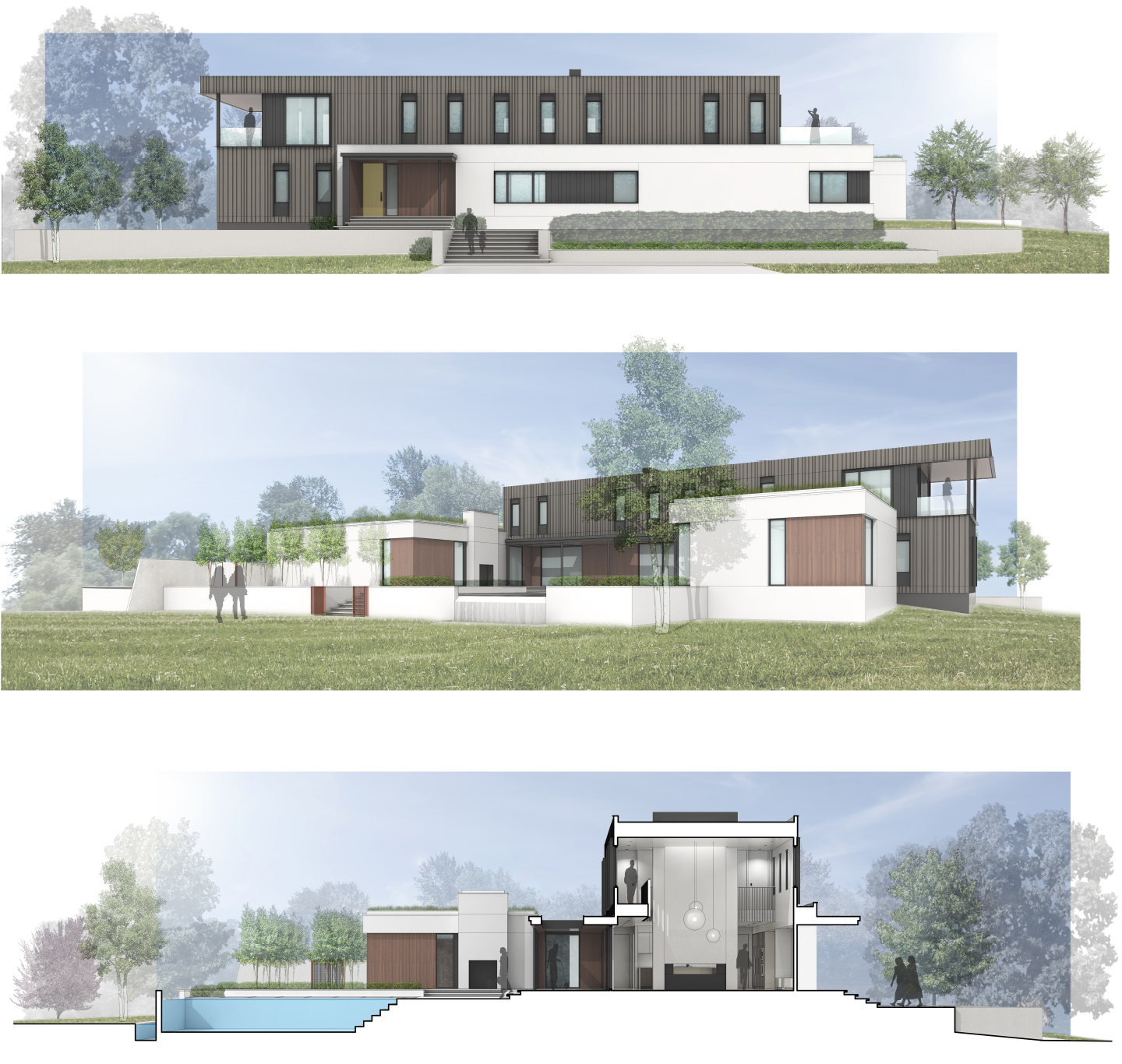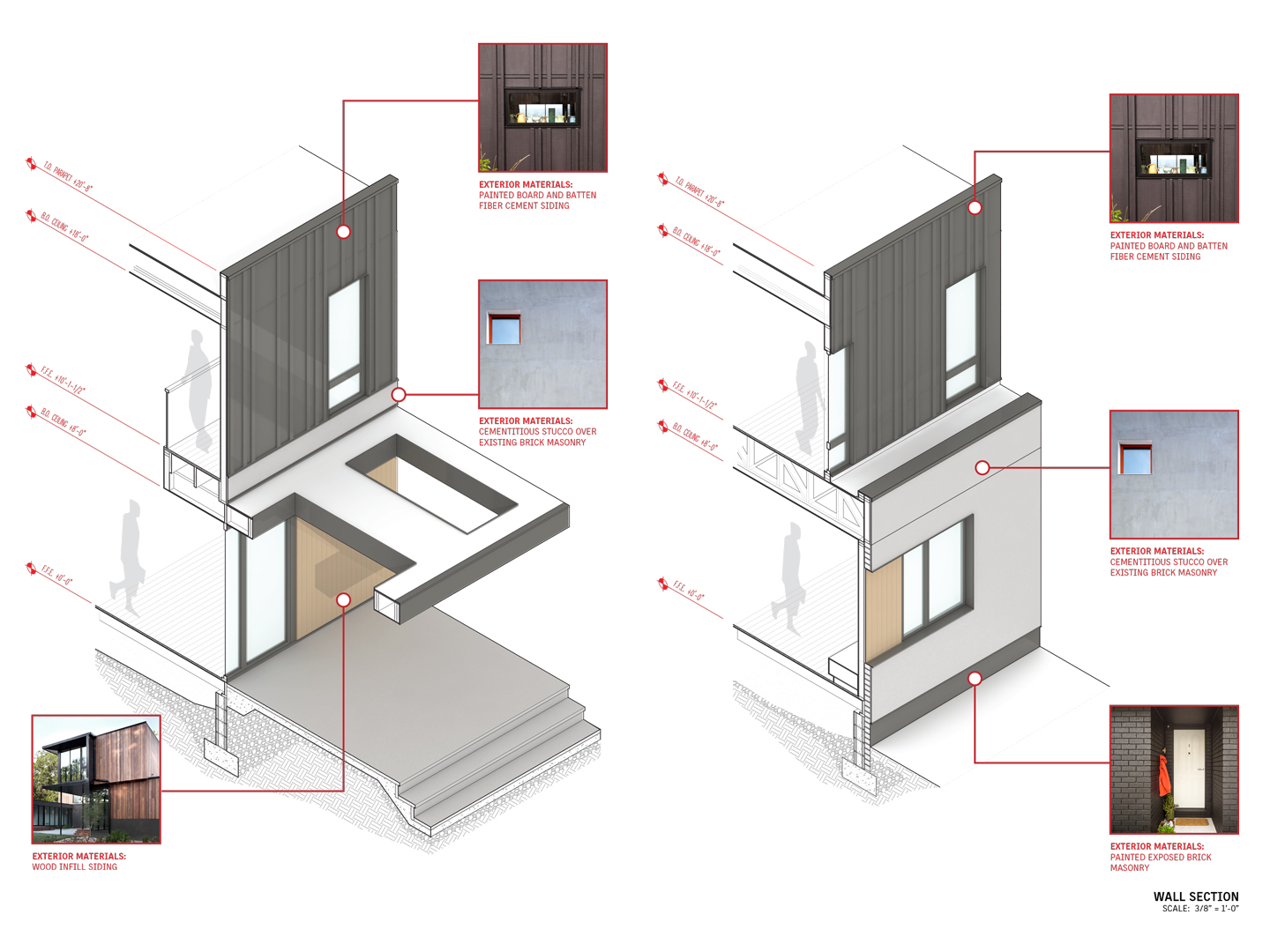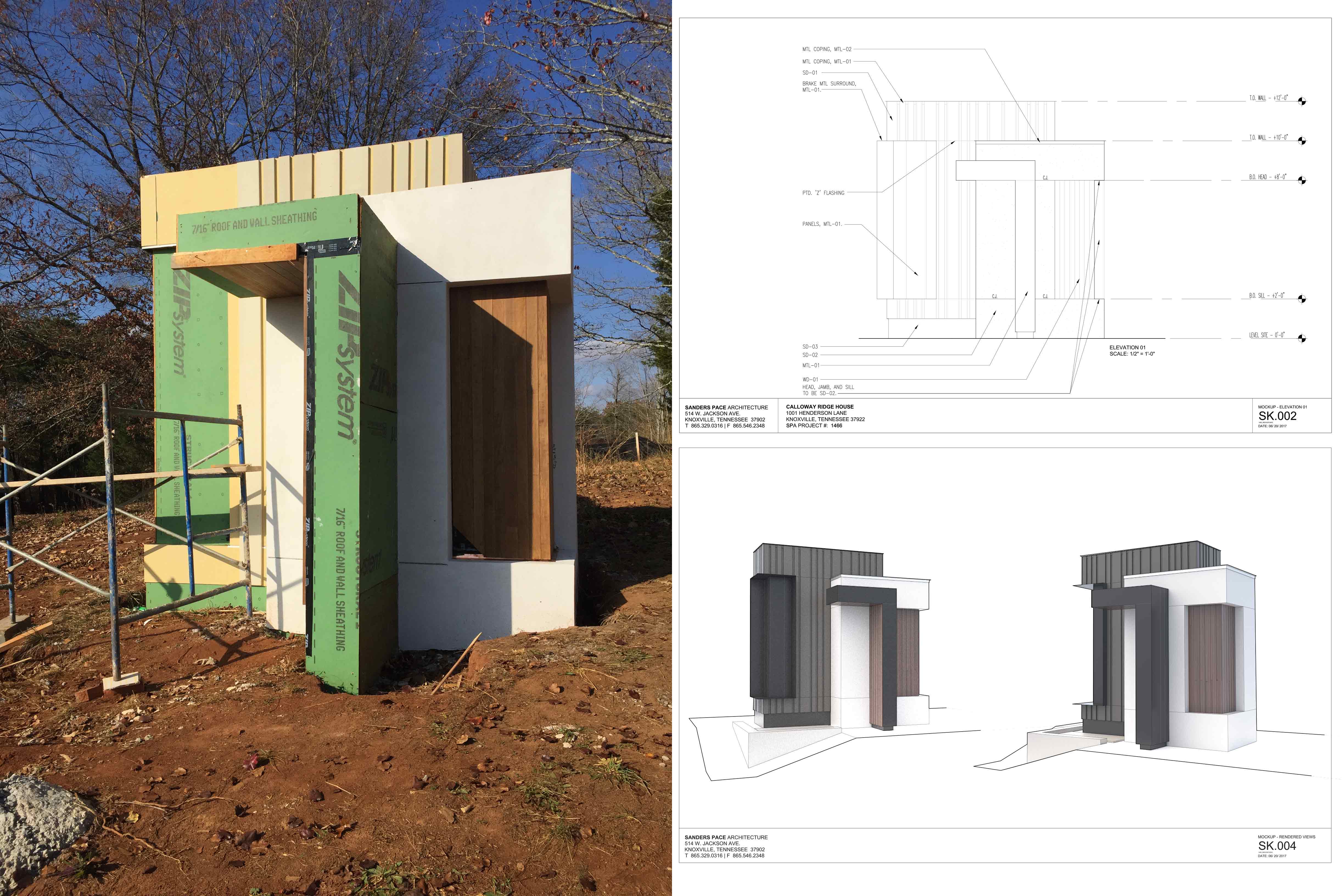 Client:
Anurita and Ashutosh Singh
Size:
3,076 Square Feet (Original House)
4,680 Square Feet (Completed)
Cost:
Withheld
Completion Date:
Summer 2018
Project Team:
Brandon F. Pace, AIA LEED AP – Principal in Charge
Daniel A. Jones
Michael K. Aktalay
Geneva Hill
Photo Credits:
Sanders Pace Architecture