Park Place
The architect was approached to create an efficient renovation of an existing one bedroom condominium. The existing residence was originally constructed with a very inefficient and almost unusable bedroom along with a kitchen that was functionally ineffective. The challenge was to renovate and reorganize these programmatic elements within the very small footprint that would increase the overall efficiency while gaining access to the natural light at kitchen location.
While working with the tight constraints of the available square footage, a design approach was created to remove the walls around the kitchen, creating an open layout that better communicates with the living space while it increases the views and access to natural daylight. The new efficient kitchen design was tasked with incorporating the existing utility locations and also adding a dedicated built-in eating area. The strategy for the bedroom was to remove the solid enclosure and allow the sleeping zone, closet, and dressing areas to be reconfigured to align with the living, kitchen, and dedicated office spaces. To distinguish this zone as a more private space the ceiling plane was lowered to contrast with the existing historic ceiling in the primary volume. Additional headwall storage was added again to increase the overall storage within the tight footprint of the residence.
The primary materials palette of gray running bond floor tile, gloss white cabinetry with white, solid surface countertops and appliances while the entire space is surrounded by an all white enclosure that celebrates the connection to the surrounding exterior vegetation.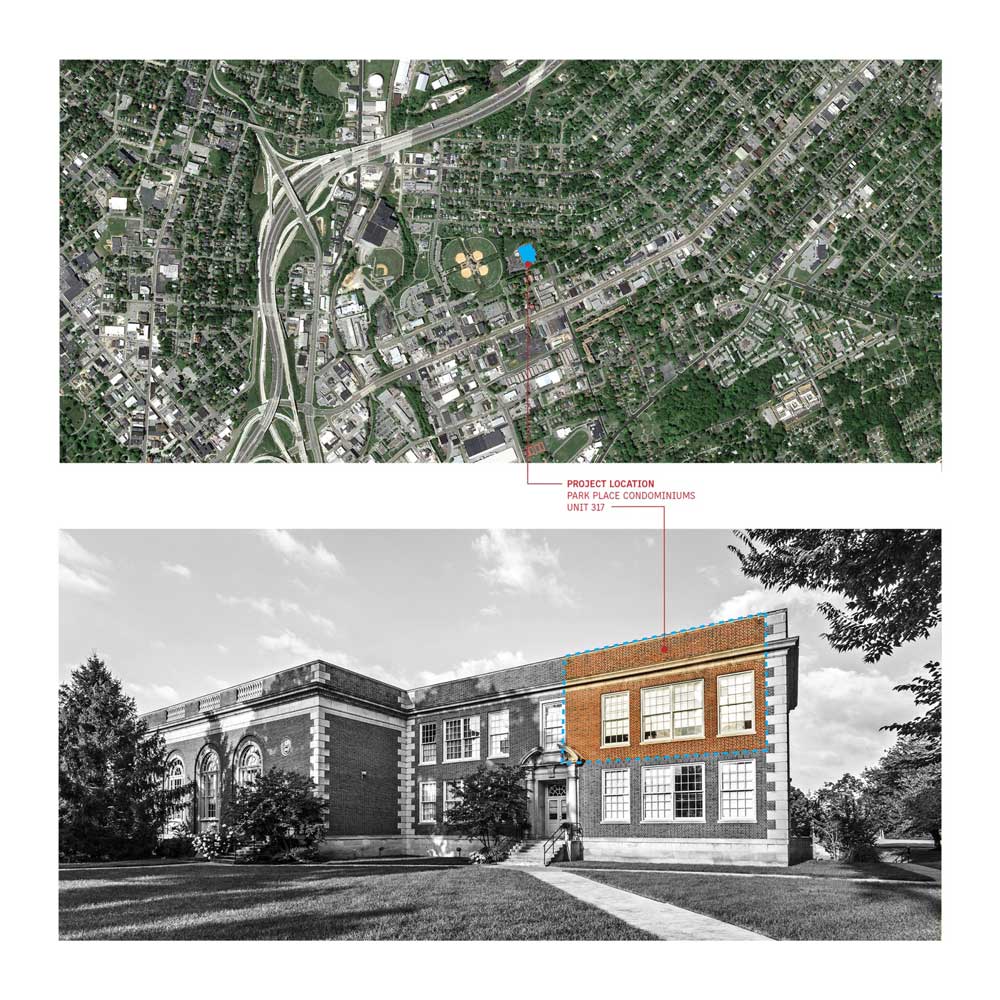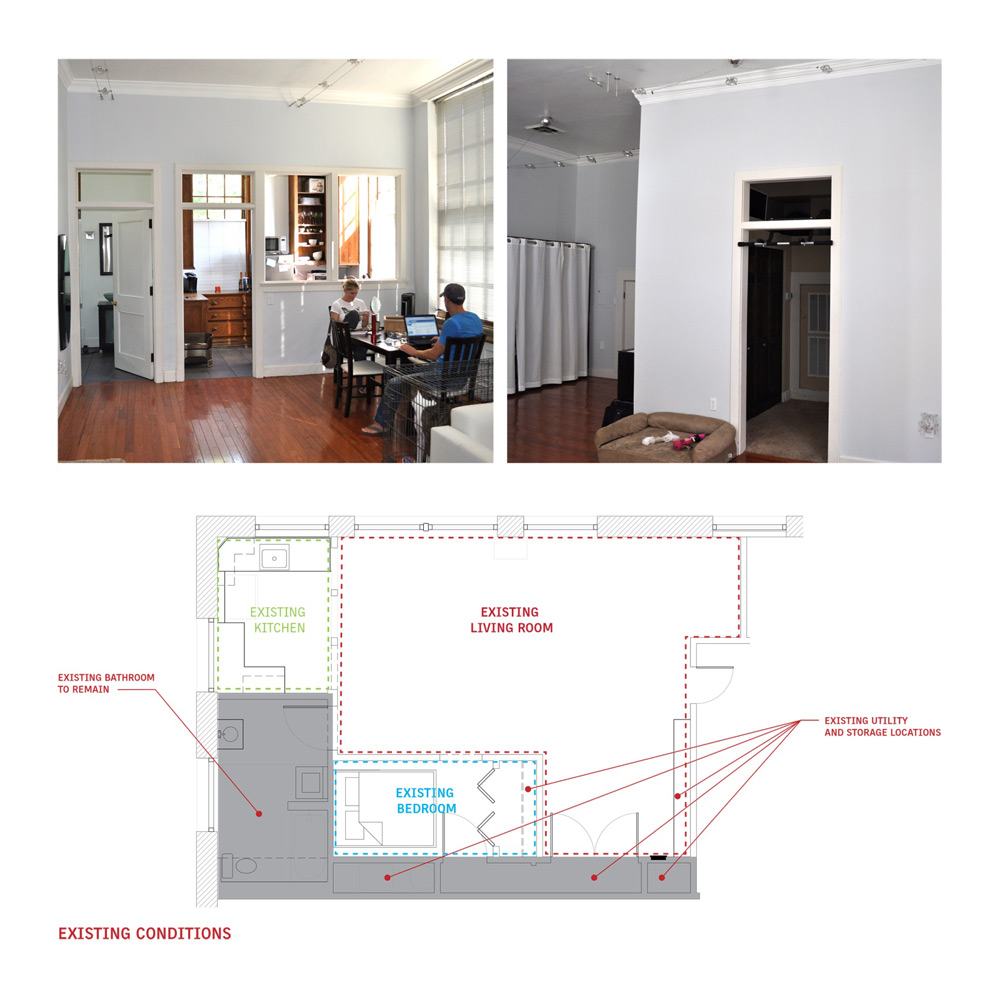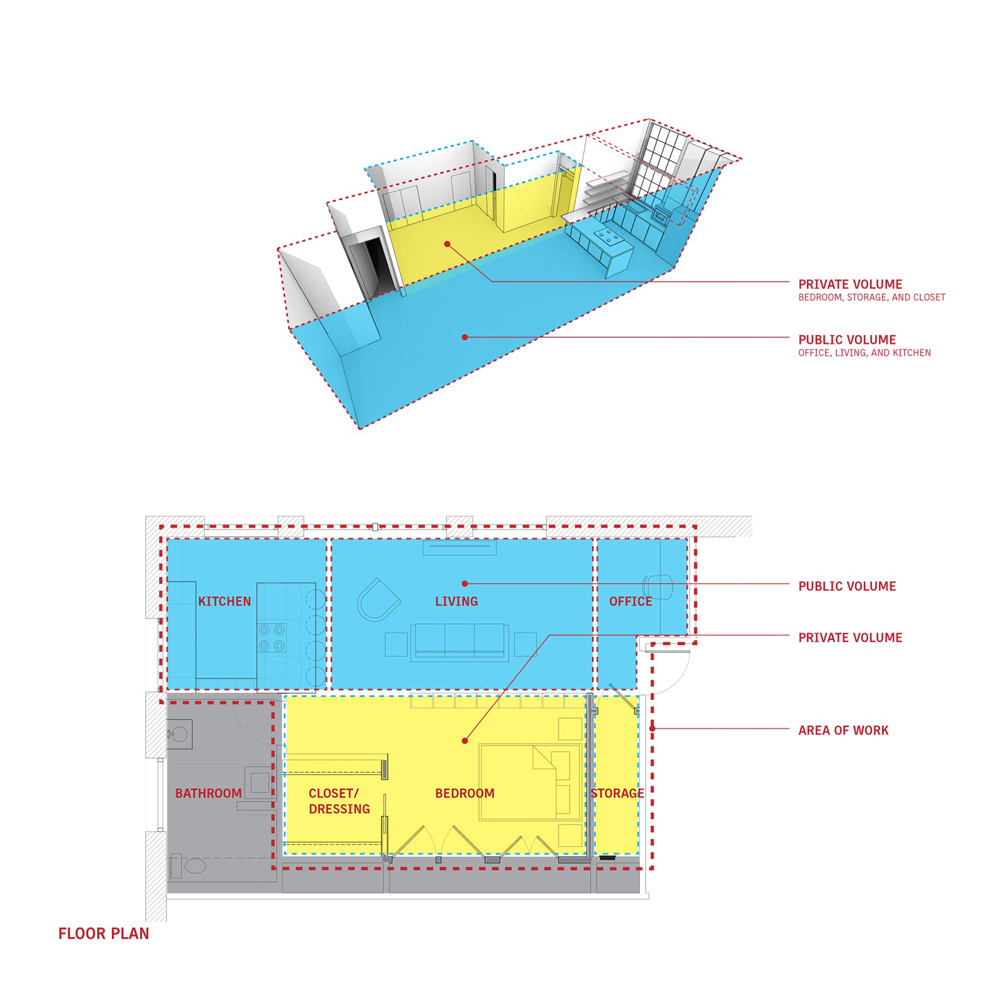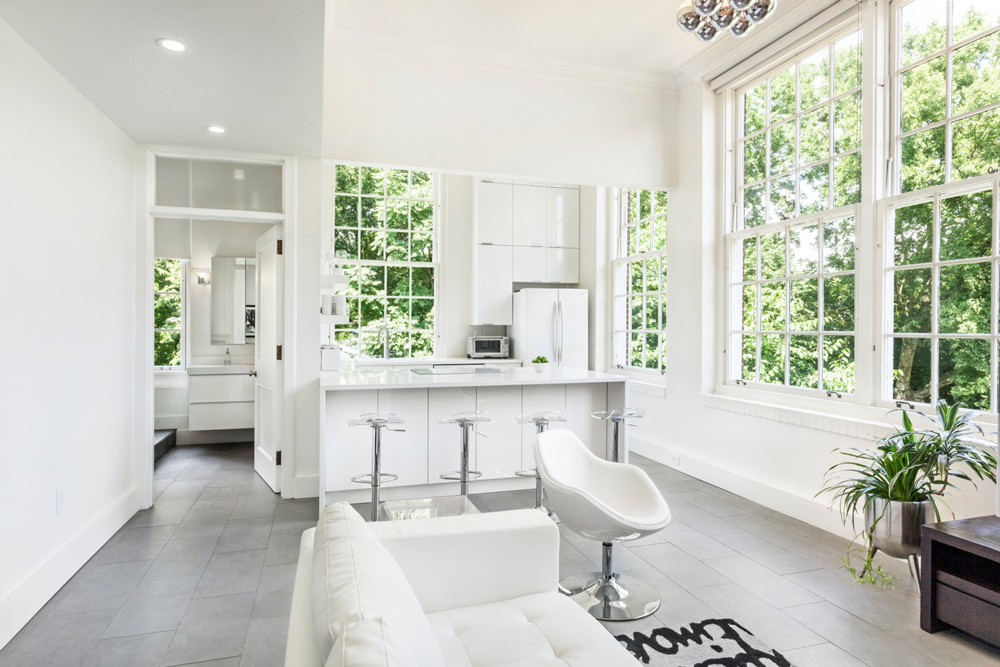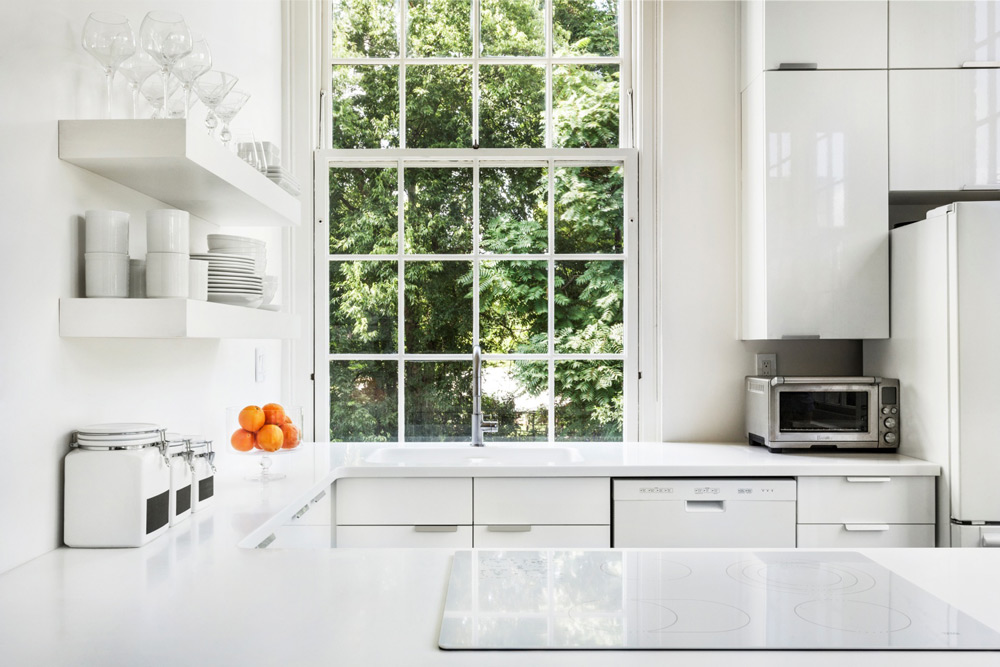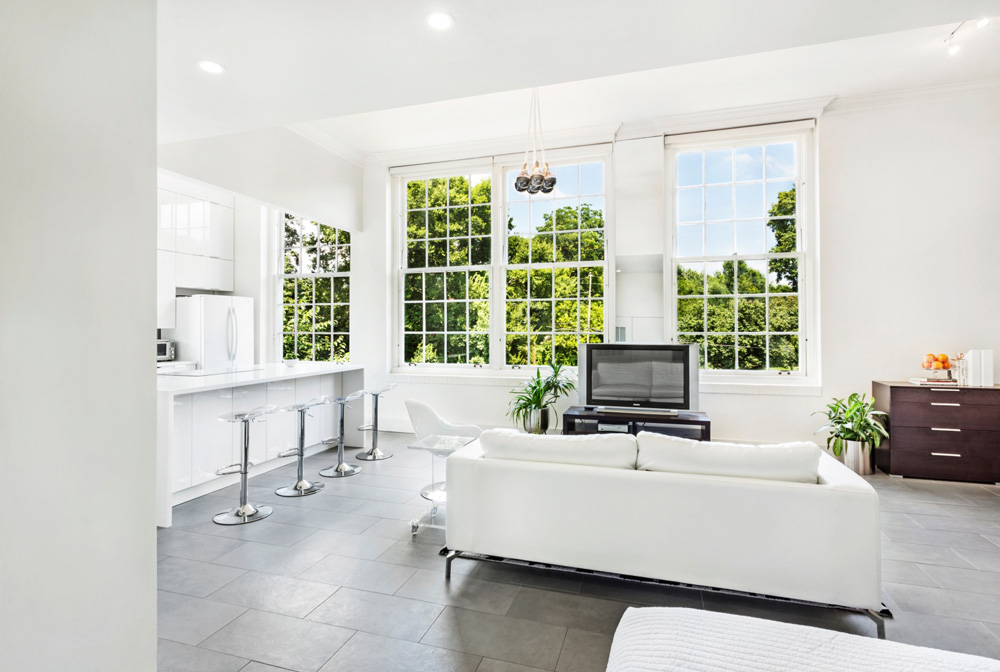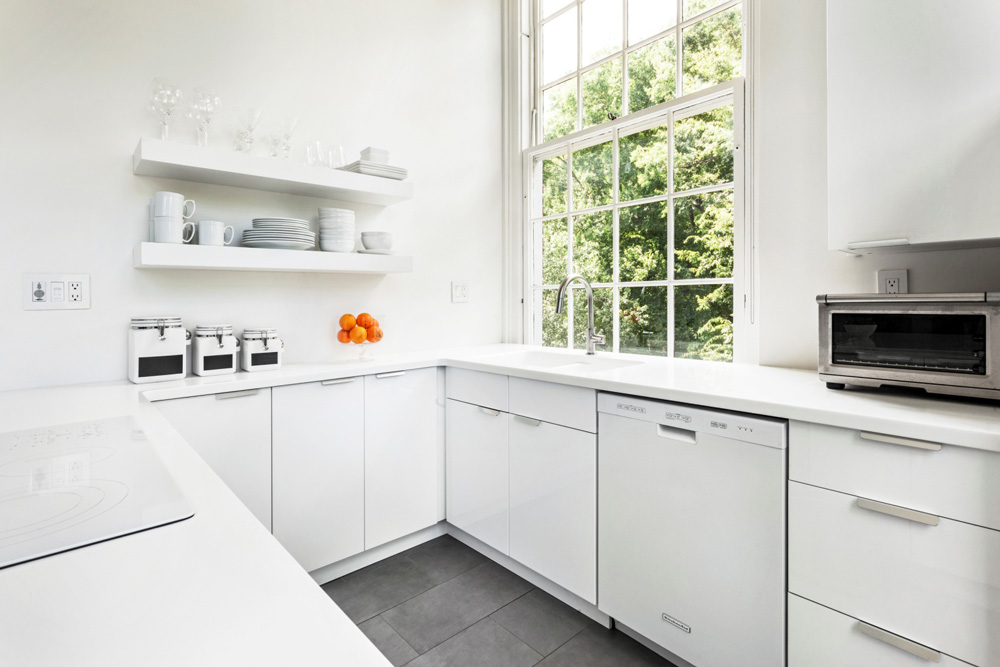 Client:
Adam and Carrie Bolling
Size:
795 SF
Completion Date:
January 2013
Project Team:
John L. Sanders, AIA LEED AP (Principal-in-Charge)
Daniel A. Jones, Assoc. AIA
Michael K. Aktalay, Assoc. AIA
Photo Credits:
Denise Retallack (all diagrams courtesy Sanders Pace Architecture)
Recognition:
AIA East Tennessee Award of Merit [2014]