Acute: Retail
A tightly constrained site has yielded great opportunities in the creation of this newly constructed speculative retail building that is fitting of its location at a gateway intersection within a thriving arts and retail district. This design team for the new Owners' group set off in a very different direction than previous attempts that sought unsuccessfully at variances in attempts to alleviate the constraints to achieve a more conventional solution. These constraints were embraced creating an iconic solution that achieves the maximum square footage possible on an asphalt parcel that had been previously deemed unusable.
Anchoring the shared edge of the property is a one story, low roofed volume of cast-in-place concrete that pays respect to its progressively designed neighbor while creating a private zone for the retail tenant within. However, as it progresses towards the bustling intersection, a delicate steel structure arises from its concrete plinth creating a two story volume wrapped with glass at the pedestrian and clerestory levels flooding the public zone with panoramic views and natural light.
The acutely angled intersection becomes the chosen focal point for the main signage board and the main entry point that begins the series of folded planes of contrasting colored and textured metal skins intertwined with glass planes to provide the wrapping for the monolithic concrete and lightweight steel structure. The hard materials of the building are set within a bed of lush and simply landscaped zones to create a green oasis within this fast paced location.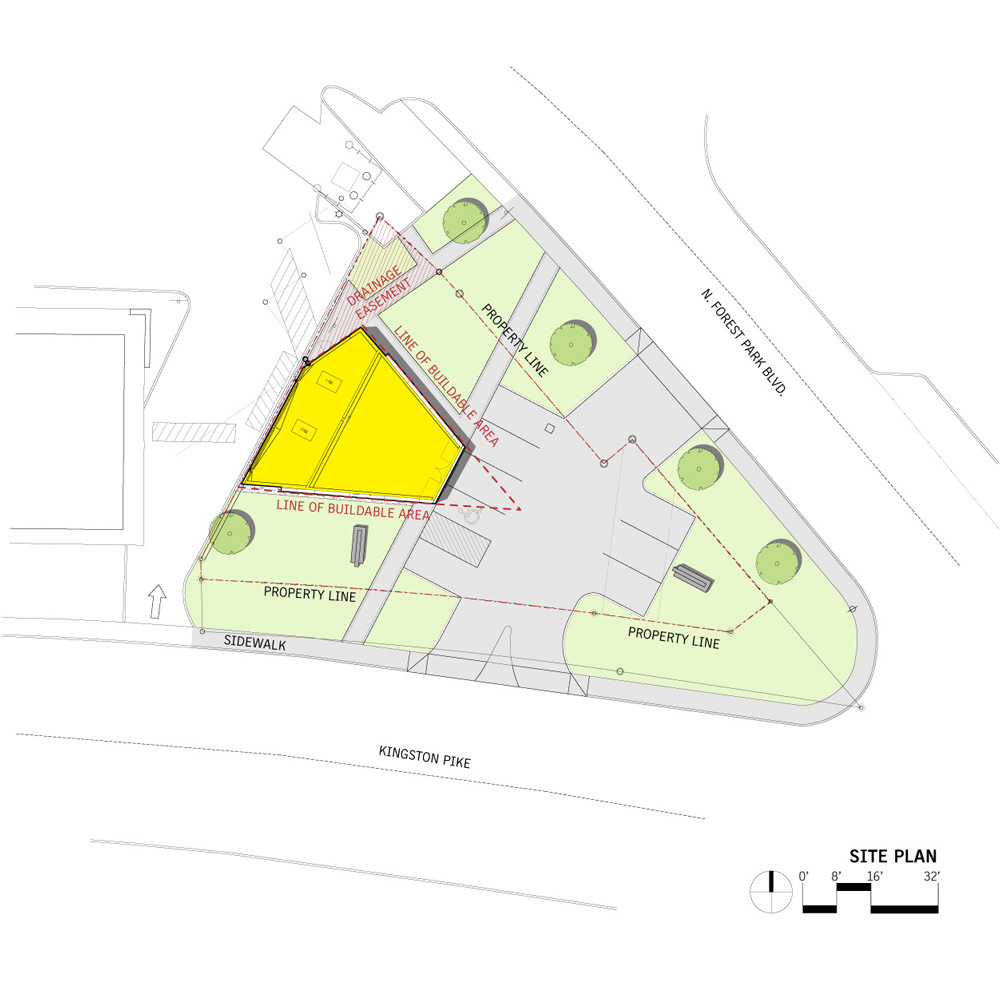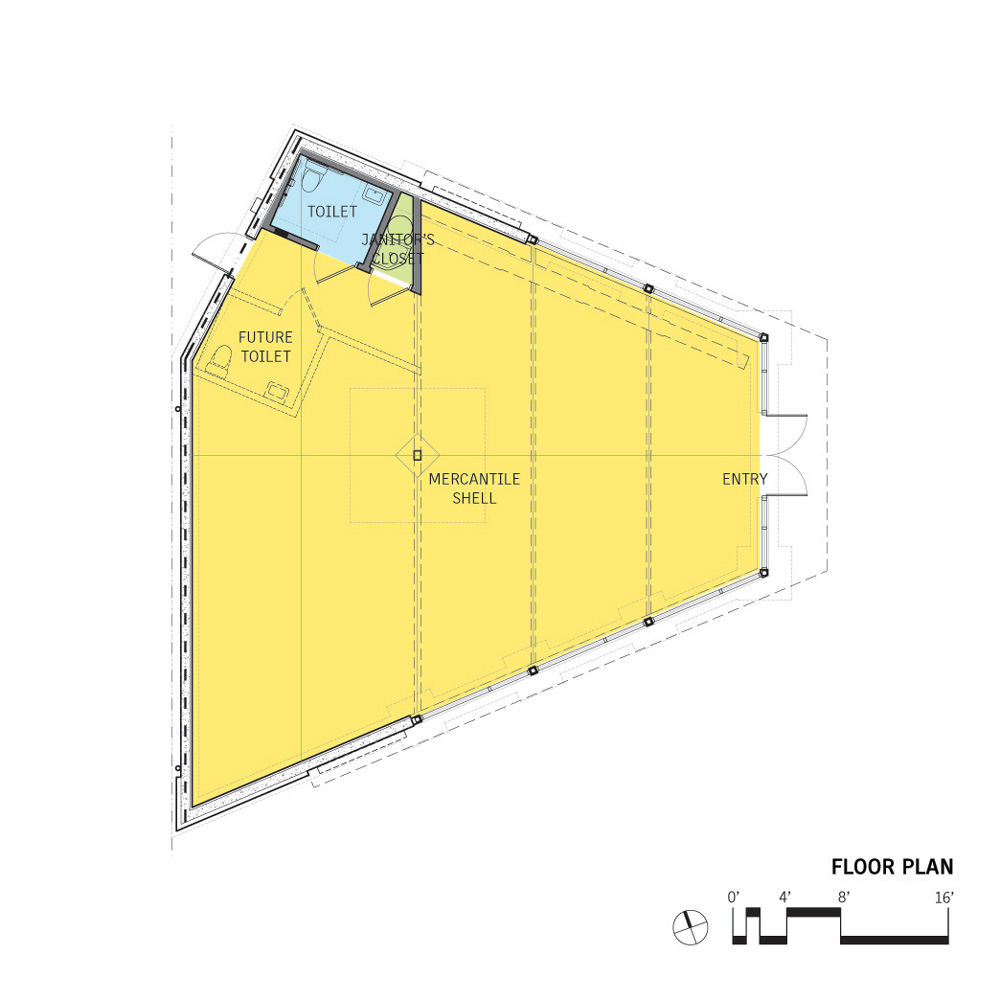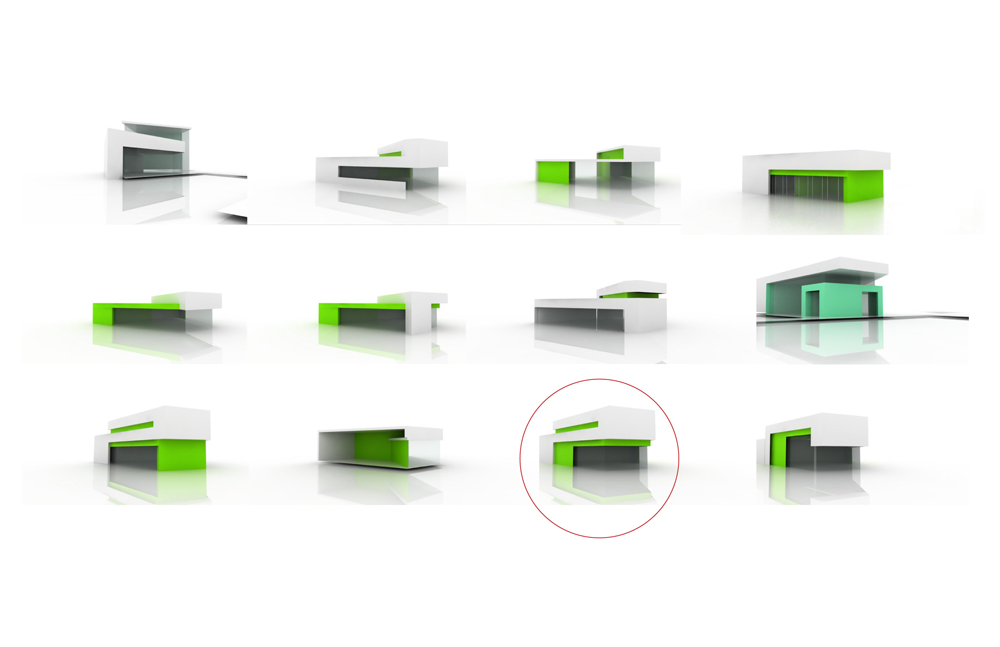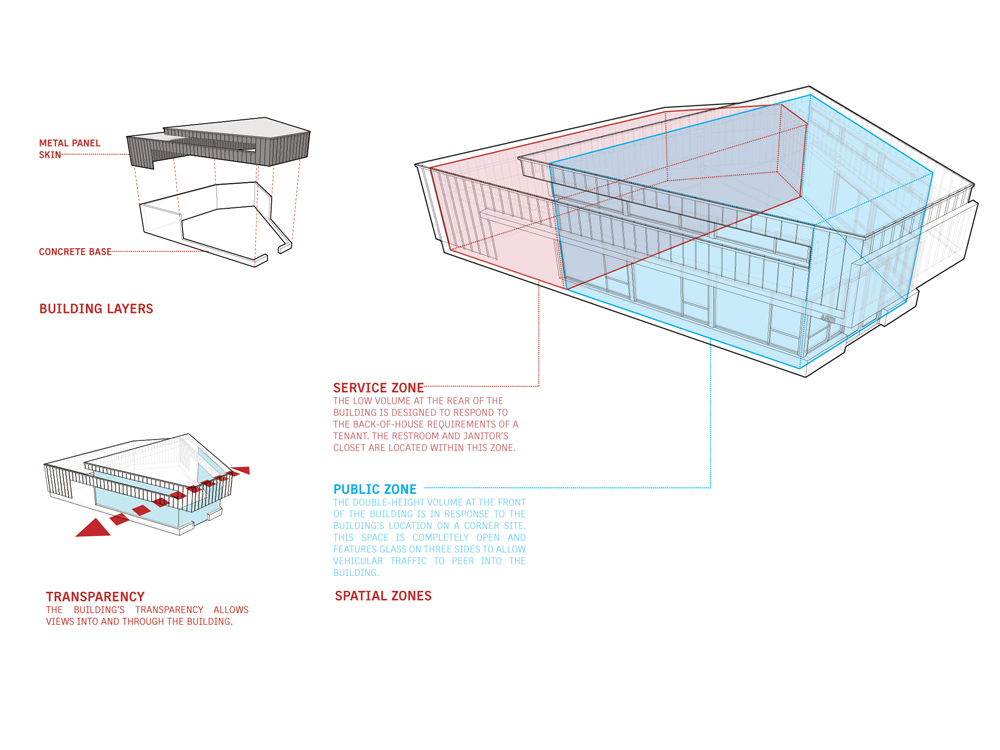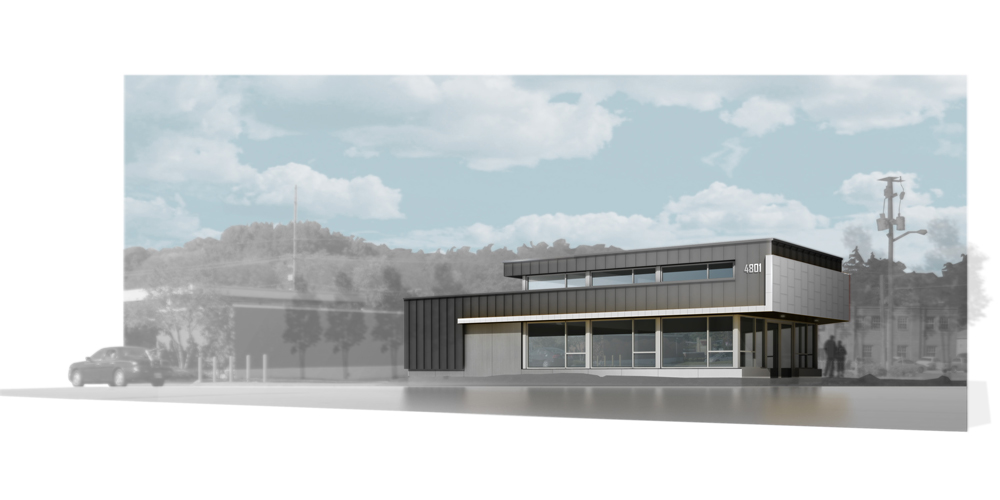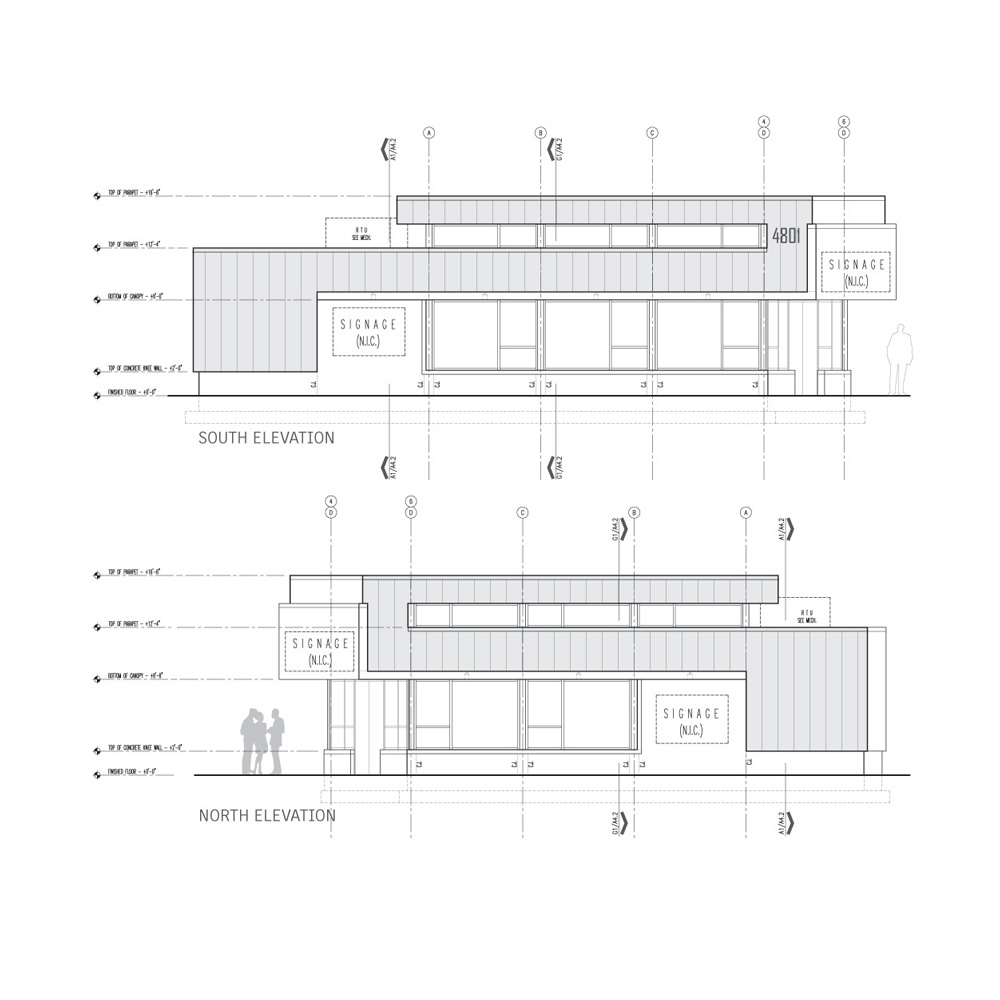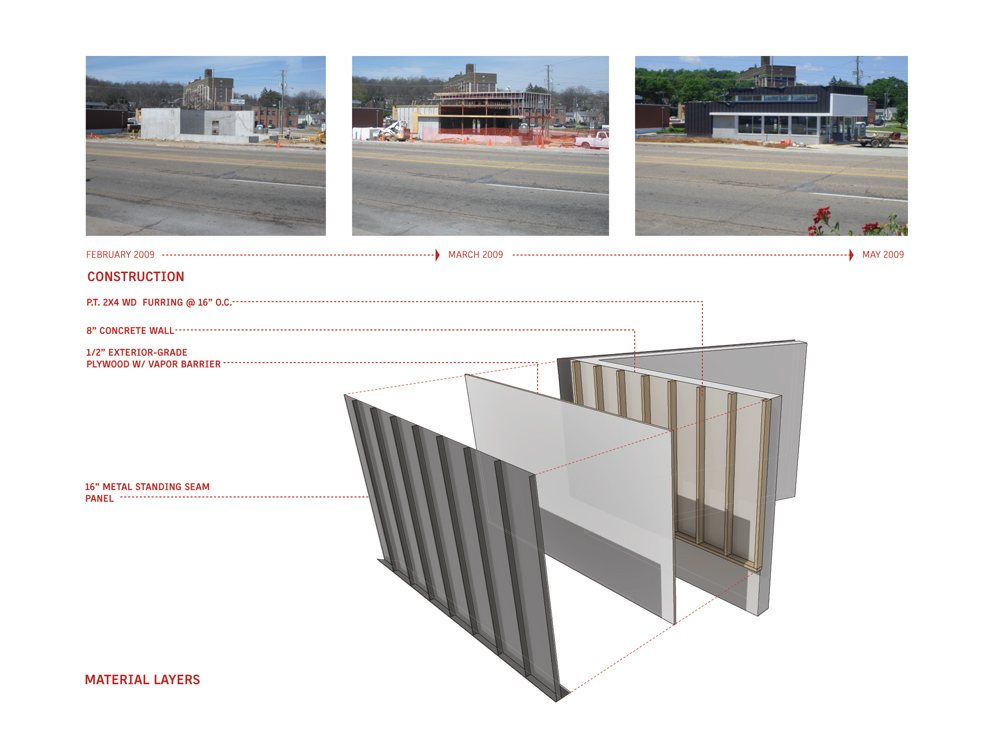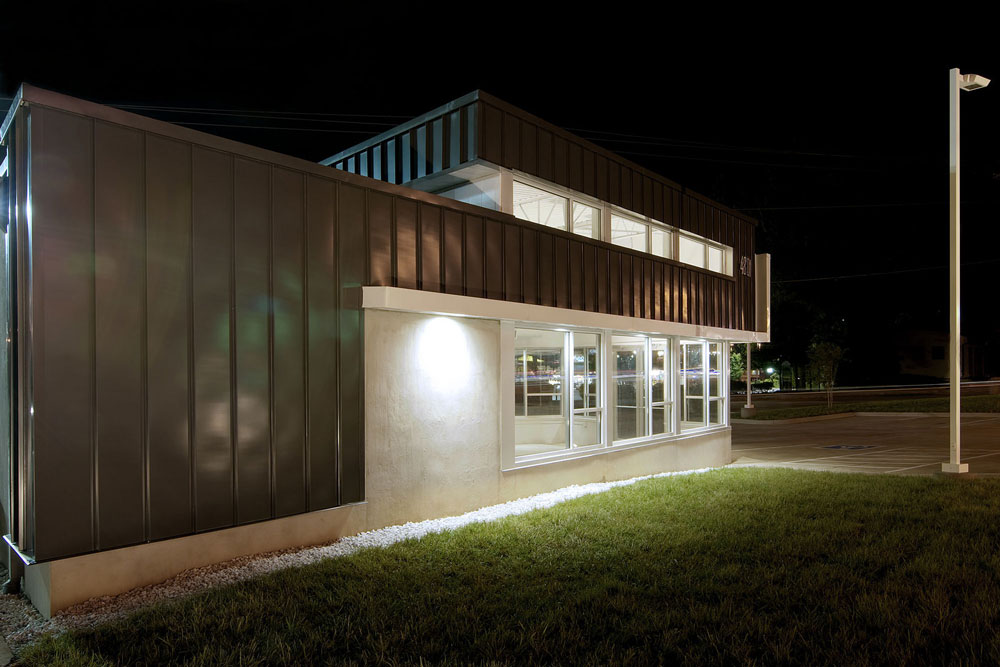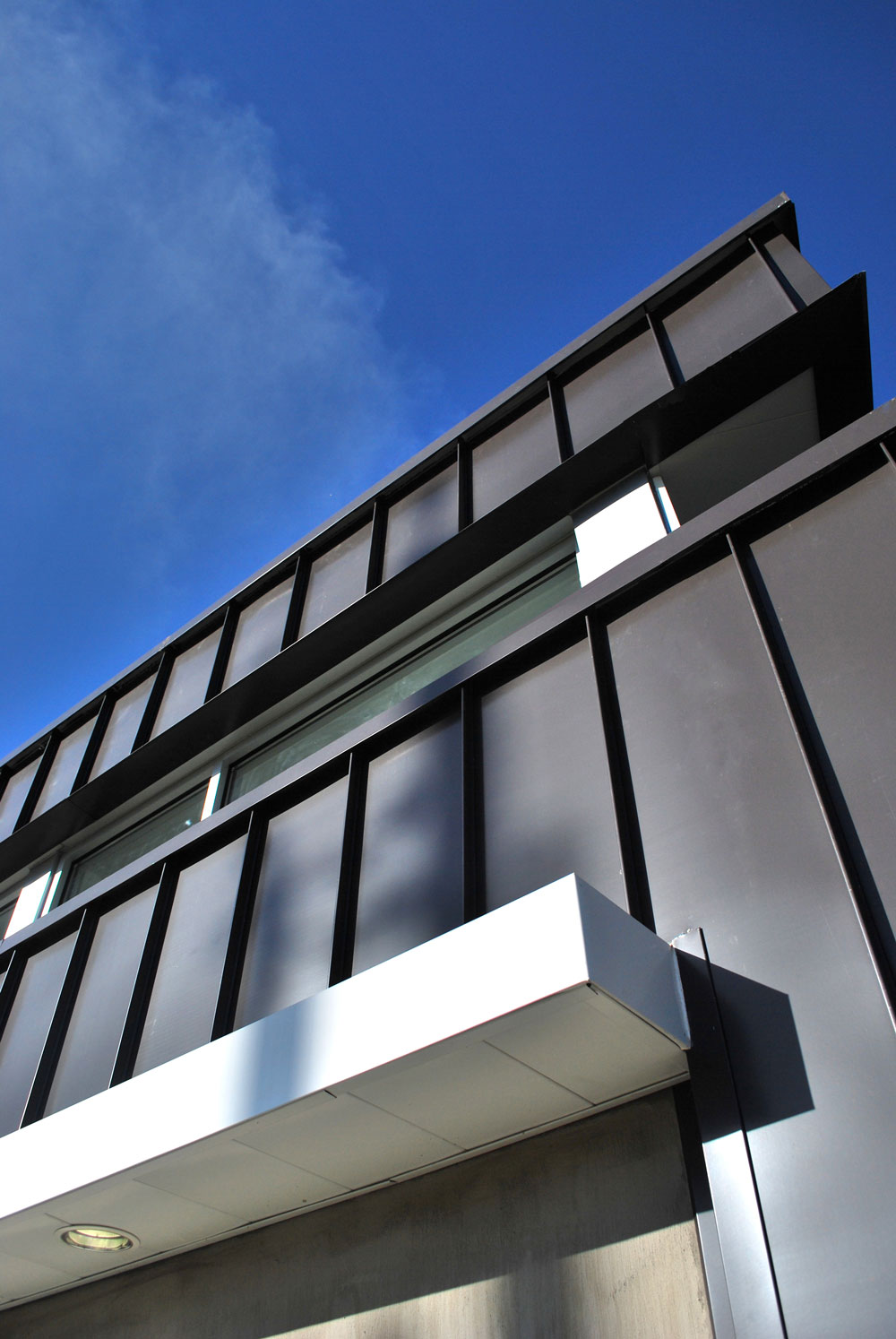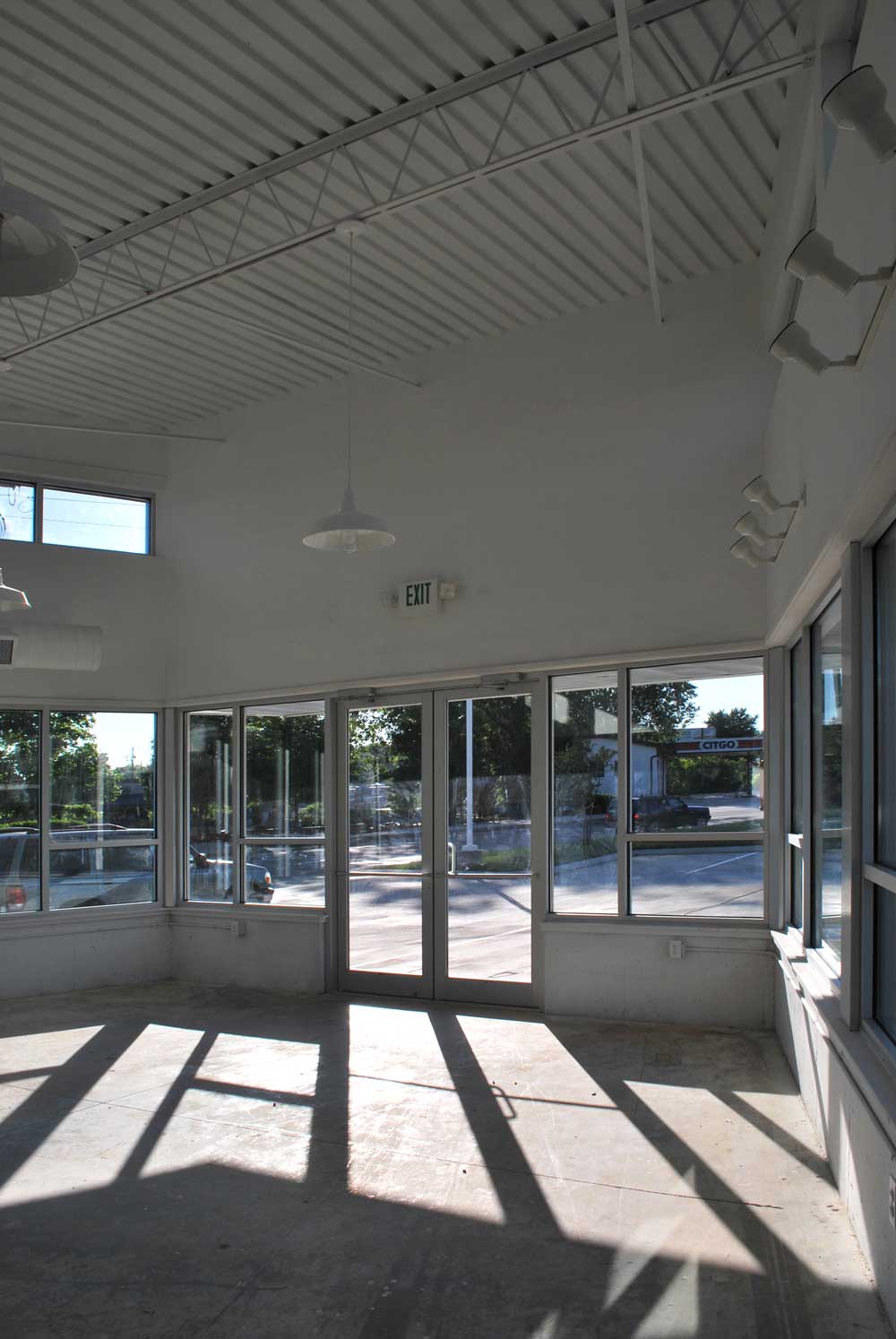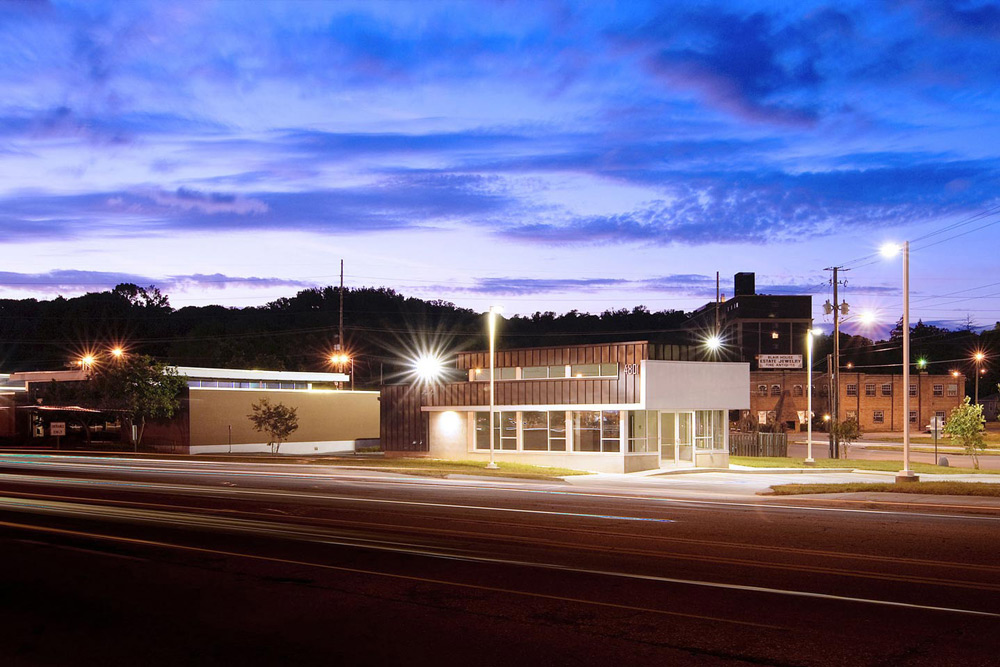 Client:
Hatcher Hill Properties, LLC
Size:
1499 SF
Completion Date:
Spring 2009
Project Team:
John L. Sanders, AIA
Brandon F. Pace,  AIA LEED AP
Michael A. Davis, Intern Architect
Photo Credits:
David Smith Photography
Rachel Stollar
Sanders Pace Architecture
Recognition:
AIA East Tennessee Honor Citation [2009]