News
June 2016
Thursday, June 2nd, 2016
Barrier Island House featured in New York Times Real Estate section.
Our Barrier Island House in Vero Beach, Florida is currently listed for sale and was chosen for the weekly New York Times column "What You Get" column which looks at what you can get for a given price in homes listed for sale around the country.
There is a nice write up on the project which you can read by clicking HERE.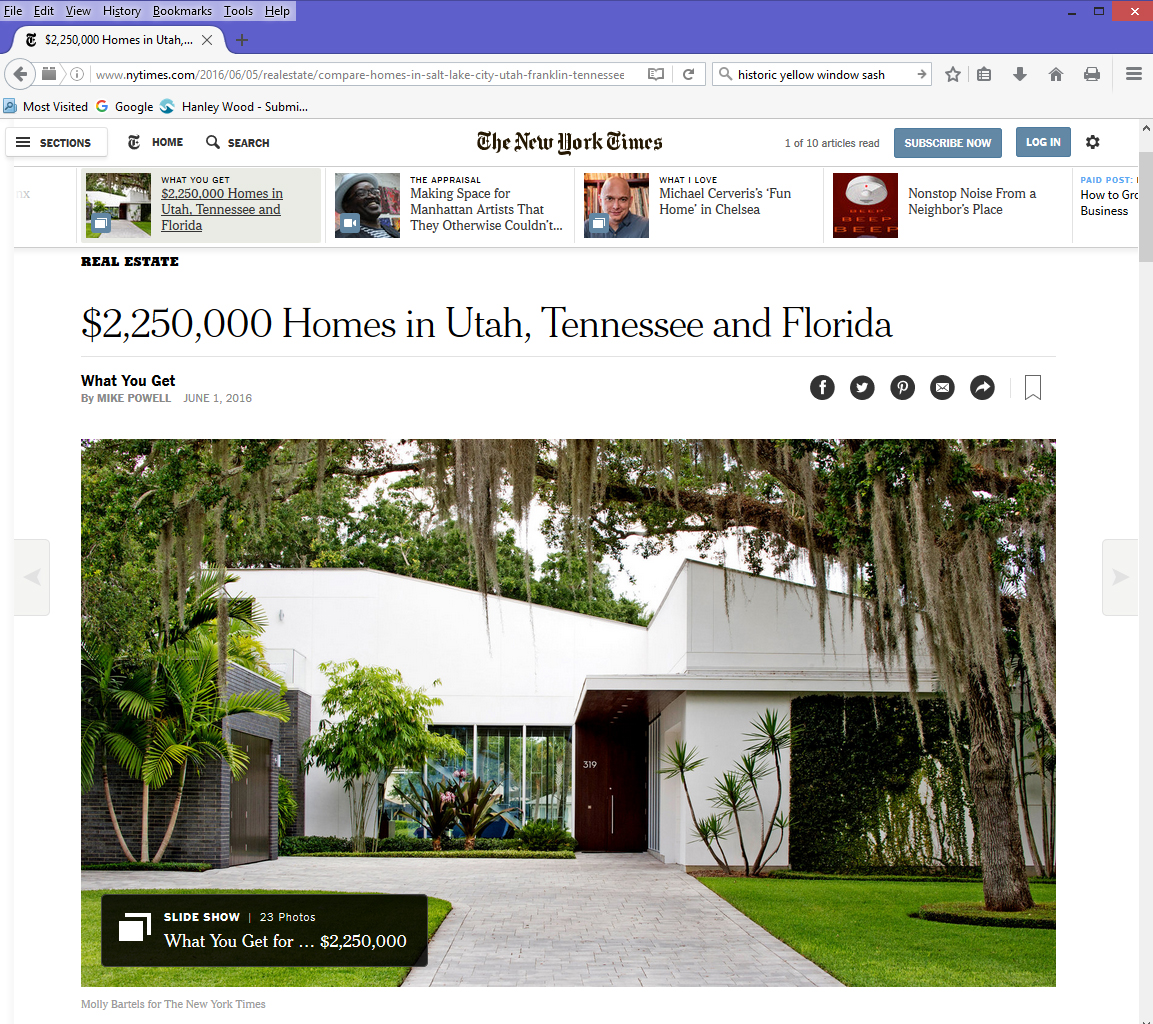 ---